A British prescription heroin pilot program gets extended after promising first year results, police in Oakland raid a club that was selling magic mushrooms, and more.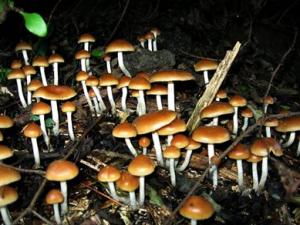 Marijuana Policy
Arizona Supreme Court Rules Legalization Marijuana Legalization Initiative Stays on the Ballot. The state Supreme Court on Thursday upheld a lower court decision that the description on the Smart and Safe Arizona Act marijuana legalization initiative "accurately described the proposition," ending a legal challenge to it and clearing the final hurdle before it can go to voters in November.
Psychedelics
Oakland Police Raid, Close Nation's Only Magic Mushroom Church. Police in Oakland raided the Zide Door Church of Entheogenic Plants last week, seizing marijuana, hallucinogenic mushrooms, and cash after calling firefighters to break open the church's safe. Zide Door was the most prominent "magic mushroom" club in the country and likely the only brick and mortar place where one could purchase the mushrooms. Zide Door was originally a "cannabis church," but added mushrooms to its offerings after the city council approved a resolution making enforcement of laws around certain psychedelic plants law enforcement's "lowest priority." Police say the church went beyond the law by selling marijuana without a license and by selling magic mushrooms. "The council said mushrooms should not be our priority, and they're not," said Oakland Police Captain Randell Wingate, who supervises the unit that conducted the raid. "You can use mushrooms, you can grow your own mushrooms -- but selling mushrooms is still not legal."
International
British Heroin Maintenance Pilot Project Extended for Another Year. The United Kingdom's first heroin prescribing pilot project has been extended for another year after an evaluation found it created reductions in crime and homelessness. The first year's results were "very promising," the evaluation found. The project in Middlesborough led to a a large reduction in reoffending rates and street drug use, and significant improvement in participants' health and quality of life, including seeing initially homeless participants placed in stable housing.