Some members of Congress are asking for marijuana businesses to be included in future coronavirus relief packages, the Mexican Supreme Court okays a delay in marijuana legalization until the fall, and more.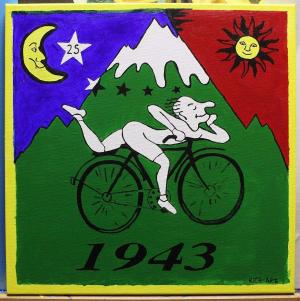 Marijuana Policy
ACLU Report Finds Persistent Racial Disparities in Marijuana Law Enforcement—Even in Legal States. A new report from the American Civil Liberties Union (ACLU) on US marijuana arrests between 2010 and 2018 finds that "the racist war on marijuana is far from over." The report found that overall black people are 3.6 times more likely to be arrested for marijuana offenses, even though they use marijuana at roughly the same rate as whites. That includes states where marijuana is legal. The states with the highest disparities were Montana (9.6 times), Kentucky (9.4), Illinois (7.5), West Virginia (7.3), Iowa (7.3), Vermont (6.1), and North Dakota (5.5).
Members of Congress Formally Request Marijuana Industry's Inclusion in Future Coronavirus Relief Packages. Some 34 members of the House ranging from Tulsi Gabbard (D-HI) to Matt Gaetz (R-FL) have signed onto a letter formally requesting House leaders to include the marijuana industry in the next round of bailouts for businesses and people hurt by coronavirus pandemic shutdowns. The letter also asks that marijuana companies also be permitted to receive financial assistance from the government's Small Business Administration (SBA).
Alaska Regulators Approve Emergency Changes to Allow Curbside Pickup from Pot Shops. Last Friday, the state Marijuana Control Board approved emergency changes to allow for curbside pickup of marijuana orders as well as a loosening of transportation rules during the COVID-19 pandemic. But the rule changes will not go into effect until Lt. Gov. Kevin Meyer (R) signs off. If approved, the rules will stay in place for up to 120 days.
International
Great Britain Begins Allowing Monthly Buprenorphine Injections for Heroin Addicts During Pandemic. The National Health Service (NHS) has begun providing once-a-month injections of buprenorphine to recovering heroin addicts instead of requiring daily oral medication as part of a move to protect NHS staff during the coronavirus pandemic. It is hoped the change will elieve pressure on pharmacy and NHS services by reducing the amount of contact between individuals and frontline staff.
Mexican Supreme Court Again Extends Marijuana Legalization Deadline. The Mexican Supreme Court has accepted a request from lawmakers to postpone an April 30 deadline to approve a marijuana legalization bill. The request came after both houses of the legislature suspended most of their work because of the coronavirus pandemic. The bill is expected to be approved during the Senate's next ordinary session period, which starts in September.