The Show Me State won't be able to show us legal weed this year, the DEA says meth and heroin prices are going up, and more.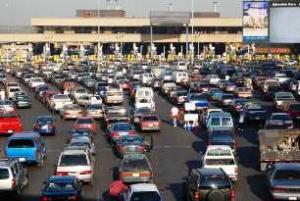 Marijuana Policy
Missouri Legalization Campaign Killed by Coronavirus. The marijuana legalization initiative sponsored by Missourians for a New Approach is no more. While activists with the campaign had sought alternative avenues for signature gathering, they have now conceded that is impossible. The campaign needed more than 160,000 valid voter signatures and only has 80,000 raw signatures now.
Law Enforcement
DEA Says Meth, Heroin Prices Going Up. Dante Sorianello, the assistant special agent in charge of the DEA in the San Antonio district, says meth and heroin prices are going up even though there's been no let up in drug trafficking across the border. "We have seen an increase in the price of narcotics domestically. Now does that mean there's a shortage of the narcotics here, that could be an indicator of that. Could it also be price gouging by some of the traffickers? It could be that, also using the virus as an excuse," said Sorianello.
Reduced Border Traffic Forcing Cartels to Innovate. Mexican drug cartels are sitting on large stockpiles of synthetic drugs, but international travel restrictions have greatly reduced traffic at border ports of entry, allowing Customs and Border Patrol officers more time to search vehicles for drugs, which in turn is leading to large seizures and forcing drug traffickers to innovate, mainly by returning to old smuggling tactics, such as sending drug mules across the desert or having them swim across the Rio Grande River, Customs and Border Patrol says.