DC medical marijuana patients can now get home delivery and curbside pickup, Montana activists are suing the state to be able to do electronic signature gathering during the pandemic, calls mount to free a jailed Bolivian coca grower union leader, and more.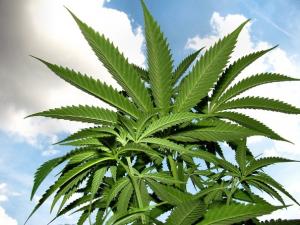 Marijuana Policy
Montana Legalization Campaign Sues for Electronic Signature Gathering During Pandemic. The campaign manager for New Approach Montana and two in-state political figures have filed a lawsuit against the state charging that prohibiting electronic signature gathering during the coronavirus pandemic is unconstitutional. New Approach Montana is behind a pair of legalization initiatives: a constitutional initiative (Ballot Issue 11) that would set 21 as the legal age when people can use marijuana and a statutory initiative (Ballot Issue 14) that would set up a system of taxed and regulated marijuana commerce. Not allowing for electronic signature gathering would violate the "constitutional rights of Plaintiffs and the people of Montana to amend the constitution and enact laws by initiative, as well as the rights of Plaintiffs and the people of Montana under the First and Fourteenth Amendments to the United States Constitution," the lawsuit argues.
Medical Marijuana
Washington, DC, Okays Home Delivery, Curbside Pickup. Mayor Muriel Bowser (D) and the city Department of Health announced an emergency rule Monday that allows medical marijuana patients to have their medicine delivered. The new rule also allows for curbside pickup as a social distancing measure.
Harm Reduction
Activists Call for Big Changes to Ease Access to Opioid Use Disorder Treatment. The Urban Survivors Union, a national drug user group, is calling on regulators to relax rules around the prescription and dispensing of medication-assisted treatment (MAT) for opioid use disorder. While government agencies such as the Substance Abuse and Mental Health Services Administration, the Drug Enforcement Agency, Medicare and Medicaid recently announcing policy shifts that permit more flexible prescribing and dispensing of MAT, as the union notes, "clinics have been either reluctant or resistant to fully implement them to the extent allowable under the law." The group, along with a lengthy list of signatories, is advocating for no discharging of people from treatment except for violent behavior, allowing people to request larger doses of MAT, coronavirus testing for people in treatment, among other recommendations.
International
Bolivia Faces Mounting Calls for Release of Afro-Bolivian Coca Union Leader. Activists are calling for the release of Elena Flores, the first woman and first Afro-Bolivian leader of the local coca growers' union. She has been behind bars for a month as part of a crackdown on social movements and indigenous groups by the government the rightist interim government that took power late last year after then-President Evo Morales, also a coca grower union leader, was forced from office by street protests and the loss of support of the military and police. Flores is one of three imprisoned Bolivian women, along with the former head of the Supreme Electoral Board and former President Morales' lawyer, whose release is being demanded by more than 160 organization, academics, trade unions, and activists worldwide.