The DEA no longer considers Epidiolex a controlled substance, the girl who was the poster child for CBD has died of suspected coronavirus complications, and more.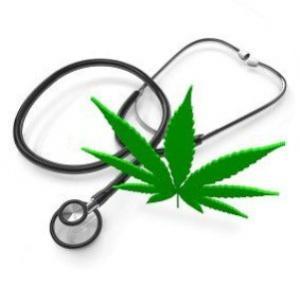 National
DEA Relaxes Rules for Only Federally Approved Drug Derived from Marijuana. The DEA on April 6 notified GW Pharmaceuticals, the manufacturer of Epidiolex, which is derived from CBD, that it no longer considers the drug a controlled substance under the federal Controlled Substances Act. The change is effective immediately. Epidiolex remains a prescription medication, but now, doctors who prescribe it do not have to be in the DEA's drug monitoring program.
Colorado
Charlotte Figi, Colorado Girl Who Inspired CBD Movement, Dies of Possible Coronavirus Complications at Age 13. Charlotte Figi, the namesake for Charlotte's Web CBD products, died last week of complications from suspected coronavirus, her family has reported. Figi suffered from Dravet Syndrome, a form of epilepsy, which left her suffering from hundreds of small and large seizures a day. Pharmaceutical treatments proved ineffective, and her parents then turned to CBD products, which reduced her seizures dramatically and allowed her to be weaned off anti-epileptic medications. "Charlotte is no longer suffering," reads a post on the family's Facebook page. "She is seizure-free forever. Thank you so much for all of your love."
Idaho
Idaho Medical Marijuana Initiative Campaign Suspended Because of Coronavirus Pandemic. An effort to put a medical marijuana initiative on the ballot in November is over. The Idaho Cannabis Coalition announced April 2 that it is suspending its signature gathering campaign because of the coronavirus pandemic. It only had until May 1 to turn in signatures, so the suspension marks the effective end to the effort this year.
New Jersey
Worker Fired by Amazon for Medical Marijuana Wins Key Decision in Federal Court. A former Amazon warehouse worker who sued in New Jersey state court after being fired for using medical marijuana has won a preliminary victory. Amazon had responded to the lawsuit by moving to have the case heard in federal court, where the worker had little chance of winning since marijuana remains prohibited under federal law. But late last week, the federal court allowed the worker's request to remand the case back to state Superior Court.
Ohio
Ohio Okays Curbside Pickup for Medical Marijuana Sales. The state has determined that medical marijuana dispensaries are "essential" businesses during the coronavirus crisis and are being allowed to sell their products via curbside pickup. The state Board of Pharmacy approved a temporary guideline to allow the practice last week. While a Cleveland-area dispensary is the first to implement curbside service, all dispensaries in the state have been cleared to do so as well.