Virginia decriminalizes marijuana possession, Maine again delays legal sales of it, and more.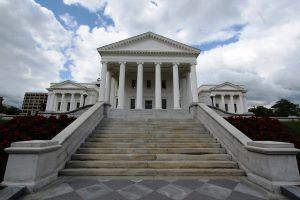 Marijuana Policy
Maine Officials Delay Rollout of Legal Marijuana Sales, Cite Coronavirus. More than three years after voters approved marijuana legalization, the commencement of legal recreational marijuana sales has been delayed once again. Officials in the Office of Marijuana Policy said last Friday that an anticipated spring launch for sales is now "simply unrealistic," given the outbreak of the COVID-19 pandemic. The office said a new timetable for opening won't be available until after public health experts have provided guidance about when it is safe. In nearly all other legal marijuana states, pot shops are considered "essential services" and remain open, albeit typically for curbside sales or delivery only.
Virginia Decriminalizes Marijuana as Governor Signs Package of Criminal Reform Bills. Over the weekend, Gov. Ralph Northam (D) signed a package of criminal justice reform bills, including House Bill 972, which decriminalizes the possession of small amounts of marijuana and limits fines to $25. Other reform measures signed into law include one that raises the threshold for felony theft, another that ends the suspension of drivers' licenses for people who haven't paid fines, another that raises the age at which a juvenile can be tried as an adult, another that ends drivers' license suspension for non-driving related offenses including drug offenses, among others.
Harm Reduction
Indiana Cops Quit Administering Naloxone, Citing Coronavirus Fears. At least two Indianapolis-area police departments, including the Indianapolis Metro Police Department, have suspended administration of naloxone, the opioid overdose reversal medication because of concerns over possible transmission of the virus to responding officers. Instead, police will leave overdose reversal to emergency medical service first responders. The move comes despite no evidence to support such fears. The state's medical director of emergency medical services warned on March 27 that: "Intranasal administration is not likely to be aerosol-generating as the aerosol is created by the device with the drug going inward and not the patient sneezing or coughing outward until after the administration is complete."