The DEA takes positive steps on a couple of fronts, and more.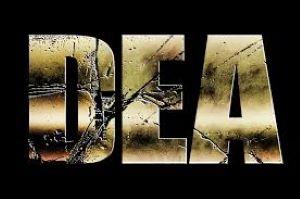 Medical Marijuana
DEA Relaxes Rules for Only Federally Approved Drug Derived from Marijuana. The DEA on Monday notified GW Pharmaceuticals, the manufacturer of Epidiolex, which is derived from CBD, that it no longer considers the drug a controlled substance under the federal Controlled Substances Act. The change is effective immediately. Epidiolex remains a prescription medication, but now, doctors who prescribe it do not have to be in the DEA's drug monitoring program.
Vaping
Study Finds Vaping-Related Lung Injury Less Common in Legal Recreational Marijuana States. A new analysis published by JAMA Network Open finds that the severe lung illness linked to vaping is more common in states where consumers don't have access to legal recreational marijuana. The disease, known as e-cigarette or vaping-associated lung injury (EVALI), has been most strongly linked to black market marijuana vaping products. "Our results are suggestive that those in recreational marijuana states may be less likely to purchase illegal marijuana products on the black market," said Dr. Alex Hollingsworth, assistant professor in the O'Neill School of Public and Environmental Affairs at Indiana University and coauthor of the JAMA Network Open study. The study found that legal recreational marijuana states averaged 1.7 EVALI cases per million population, while medical marijuana-only states averaged 8.8 cases per million and prohibition states averaged 8.1 cases per million.
Drug Policy
DEA Takes Steps to Allow Increased Production of Controlled Substances for COVID-19 Care. The Drug Enforcement Administration announced Tuesday that it is increasing Aggregate Production Quotas available to pharmaceutical manufacturers for the production of controlled substance medications that are in high demand due to the coronavirus (COVID-19) pandemic. DEA will also approve increases in imports of medications necessary for patients on ventilators. The agency increased the quotas by 15% for certain substances needed for the treatment of COVID-19, including fentanyl, morphine, hydromorphone, codeine, ephedrine, pseudoephedrine, and certain controlled substance intermediates which are essential to their production. DEA will also increase the APQ for methadone to ensure that opioid treatment programs have sufficient supplies to treat patients suffering from opioid use disorder. In addition, DEA is increasing the authorized amounts of certain schedule III and IV controlled substances that may be imported into the United States, including ketamine, diazepam, midazolam, lorazepam, and phenobarbital, which are also necessary to treat patients on ventilators.