A group of US senators is seeking to include marijuana businesses in an emergency loan program, Idaho activists suspend signature gathering for their medical marijuana initiative campaign, a leading member of the House Oversight Committee seeks to ban the distribution of e-cigs, and more.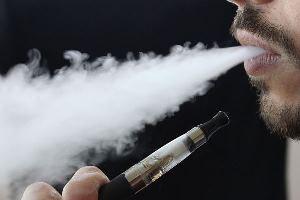 Marijuana Policy
Eleven Senators Ask for Marijuana Businesses to Be Included in Federal Loan Program. Eleven US senators have sent a letter to the leadership of the Appropriations Committee asking that they include a provision to allow marijuana businesses access to federal loan services in a pending annual spending bill. Led by Sen. Jacky Rosen (D-NV), the senators wrote that the committee should "include report language prohibiting the Small Business Administration (SBA) from denying loan applications" to "cannabis firms as part of the fiscal year 2021 spending bill for Financial Services and General Government and Related Agencies." SBA services that marijuana companies should be eligible for include the Loan Guarantee Program, Disaster Assistance Program and Microloan Program, the group said.
Medical Marijuana
Idaho Medical Marijuana Initiative Campaign Suspended Because of Coronavirus Pandemic. An effort to put a medical marijuana initiative on the ballot in November is over. The Idaho Cannabis Coalition announced Thursday that it is suspending its signature gathering campaign because of the coronavirus pandemic. It only had until May 1 to turn in signatures, so the suspension marks the effective end to the effort this year.
Vaping
House Oversight Committee Requests FDA ban on E-Cigarettes. In a letter signed by Subcommittee on Economic and Consumer Policy Chair Rep. Raja Krishnamoorthi (D-IL), the House Oversight Committee asked the Food and Drug Administration Wednesday to ban the distribution of e-cigarettes because of their potential impact on the coronavirus pandemic. The virus's main target is the lungs. "The FDA has both the authority and an obligation to start enforcing the law against all e-cigarettes in order to protect the public health. Vaping will add to the stress on our hospitals as more people take up intensive care beds and require ventilators and other critical equipment," Krishnamoorti wrote.
International
Japan Saw Record Number of Pot Busts Last Year. Some 4,321 people were arrested in marijuana cases last year, up by 743 over the previous year. That is the sixth consecutive year of rising marijuana arrests in the insular nation. Involvement by young people was on the rise, police said, with the number of teens jumping more than four times and the number of people in their 20s more than doubling.