The feds are homing in on THC products as the vaping crisis intensifies, a Virginia poll shows a rapid increase in support for marijuana legalization there, Indianapolis says bye-bye to small-time pot prosecutions, and more.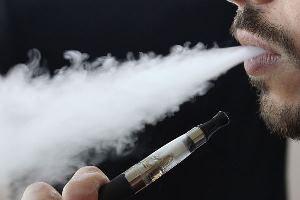 Marijuana Policy
Feds Focus on THC Vapes as Source of Most Illnesses. The Centers for Disease Control and Prevention (CDC) has found that more than three out of four people who have been sickened by vaping in recent weeks reported using products containing THC, while only 16% reported using only nicotine products. A second CDC study focused on Illinois and Wisconsin found that 87% of patients reported using products containing THC. CDC Principal Deputy Director Anne Schuchat has now advised people to consider "refraining from the use of vaping products, particularly those containing THC" -- the first time federal officials have specifically warned against the use of such products.
Arizona Legalization Initiative Gets Updated, Begins Signature Gathering. The Smart and Safe Arizona Act legalization initiative has been amended to allow more people to expunge past marijuana convictions and to allow for 26 retail licenses to be issued to "individuals from communities disproportionately impacted" by prohibition. Now, signature gathering gets underway. Organizers have one year to come up with some 237,000 valid voter signatures to qualify for the November 2020 ballot.
Virginia Poll Shows Strong Majority for Legalization. A new poll from the University of Mary Washington has support for marijuana legalization in Virginia at 61%, up sharply from the 39% support reported in the same poll in 2017. "The latest Mary Washington survey demonstrates -- to quote Bob Dylan, 'the times they are a-changin'' -- here in the Old Dominion," said Stephen J. Farnsworth, professor of political science at the University of Mary Washington and director of its Center for Leadership and Media Studies. The poll found majority support for legalization among all demographic groups except Republicans and people over 65.
Indianapolis Will No Longer Prosecute Marijuana Possession Cases. The Marion County (Indianapolis) Prosecutor's Office announced Monday it will no longer prosecute small-time pot possession cases. "Too often, an arrest for marijuana possession puts individuals into the system who otherwise would not be. That is not a win for our community," Prosecutor Ryan Mears said. "The enforcement of marijuana policy has disproportionately impacted people of color, and this is a first step to addressing that." Indiana Attorney General Curtis Hill (R) responded that he was "concerned" that the move would "attract to Indianapolis people with a particular interest in communities where drug enforcement is lax."