The House prepares to vote on a marijuana banking bill, New Hampshire lawmakers override a veto to ensure patients can grow their own, Guatemala concedes it is now a cocaine-producing nation, and more.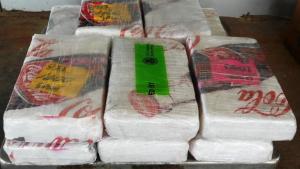 Marijuana Policy
House Will Vote on Marijuana Banking Bill Next Week. The House leadership confirmed Friday that the Secure and Fair Enforcement (SAFE) Banking Act (HR 1595) will get a House floor vote next week. The move comes with support from financial institutions, but over the objections of advocacy groups who want to see broader marijuana reforms advance before those catering to the industry alone.
Senate Funding Bill Would Again Block DC Marijuana Legalization. The Senate Appropriations Committee approved the Financial Services and General Government funding bill for FY 2020 and again included a provision that blocks Washington, DC, from using its own money to implement a legal marijuana sales regime.
Medical Marijuana
New Hampshire Legislature Overrides Veto on Patient Home Grows. The state Senate joined the House Thursday in overriding Gov. Chris Sununu's (R) veto of HB 364, which would allow qualified patients to grow up to three mature plants and 12 seedlings.
Wisconsin Lawmakers Announce Bipartisan Medical Marijuana Bill. Sens. Patrick Testin (R-Stevens Point), Jon Erpenbach (D-Middleton) and Representative Chris Taylor (D-Madison) have announced a bipartisan bill to introduce legalized medical cannabis in Wisconsin. The bill "recognizes that people should not have to engage in a criminal act to access medicine for debilitating conditions," they said.
International
Guatemala Joins Ranks of Cocaine Producers. Guatemalan Interior Minister Enrique Degenhart conceded Thursday that the country is now a full-fledged cocaine producer after security forces there uncovered several coca plantations and processing laboratories. Guatemala has long been a major transit country for cocaine, and traffickers have exercised influence over political parties and in some cases territorial control. The country has made little progress fighting the drug war. "Following the discovery of these narco-laboratories and the different fields with the coca plants, Guatemala now becomes a cocaine producer and that puts Guatemala in a totally different situation with respect to regional security," Degenhart said.