A rogue DEA agent cops a plea, a former Detroit cop gets nailed as a dope dealer, and more. Let's get to it: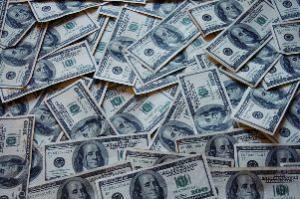 In New York City,
an NYPD school safety agent was arrested Friday
after she was caught with three pounds of marijuana and a stash of cash in her apartment. Agent Iashia Glover, 29, got caught not only with $17,000 in cash, but also $2,390 in counterfeit cash. She is charged with marijuana possession and forgery.
In New York City, a former DEA agent pleaded guilty Monday to participating in a decade long drug conspiracy that smuggled thousands of kilograms of cocaine from Puerto Rico to New York. Fernando Gomez "infiltrated" the DEA in 2011 by lying about his ties to the murderous trafficking ring, then assisted them by, among other things, selling weapons to them and divulging law enforcement information to them. He's looking at up to 20 years in federal prison when sentenced in November.
In Detroit, a former Detroit police officer was convicted Tuesday of being part of a drug trafficking organization -- and was even paid $20,000 for staging a fake arrest. Former officer Christopher Staton, 52, was found to have conspired with traffickers to distribute and possess with the intent to distribute controlled substances, including cocaine and fentanyl. Staton ran license plates and provided other sensitive law enforcement information to the group.
In Mt. Holly, New Jersey, a former state prison guard was sentenced last Friday to seven years in prison after being convicted of smuggling oxycodone, marijuana and tobacco to inmates in exchange for money. Steven Saunders, 51, will be ineligible for parole for five years. He was convicted of conspiracy, official misconduct, bribery in official matters, and acceptance or receipt of unlawful benefit by a public servant for official behavior, as well as possession of oxycodone with intent to distribute and distribution of marijuana, Grewal said.