This article is part 11 of Drug War Chronicle's occasional series on prosecutorial misconduct in drug cases written by investigative journalist Clarence Walker.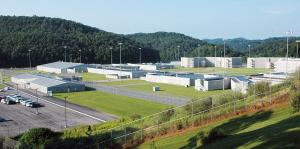 On October 7, 2016, a jury in Brownsville, Texas, convicted Oscar Sosa, then 32, of conspiracy to possess and possession with intent to distribute three kilos of methamphetamine. On April 24, 2017, Southern Texas Federal District
Judge Andrew Hanen hammered Sosa with 30 years in federal prison
followed by five years of supervised release.
Sosa appealed, claiming prosecutors committed three errors in the case, rendering the trial unfair. Sosa's appeal alleged the government erred when prosecutors improperly introduced drug profiling evidence by a DEA agent to connect their client into the conspiracy. Sosa also alleged that the prosecutor unfairly bolstered witnesses' purported credibility by indicating Sosa was part of the conspiracy, even though there were no tape-recorded conversations or written documents to prove with certainty that Sosa participated in the trafficking of illegal drugs, nor was he ever caught with any drugs.
With no drugs and no surveillance or documentary evidence, Sosa was in essence convicted by the testimony of cooperating witnesses who faced the possibility of life in prison on drug charges if they didn't help the prosecution. All three cooperating witnesses received prison sentences ranging from six to seven years each for their role in the dope deal.
When the US 5th Circuit Court of Appeals took up his case, it found that prosecutorial misconduct had indeed occurred, but rejected his bid for a new trial because his federal defender had failed to object during his original trial.
"Today's outcome is the same as many of our prior decisions addressing drug profiling testimony and bolstering of witnesses' testimony," the court held in its July 25, 2018, ruling. "We find the government engaged in misconduct but nonetheless the court concludes the defendant cannot meet the heavy burden of obtaining reversal for error that he did not object to during trial."
And the court implicitly chided prosecutors more interested in winning than in justice. "If the ultimate end of prosecution is securing convictions it may not be surprising this trend has not deterred improper trial tactics," the court noted.
"It leaves a bad taste to know Oscar Sosa will spend the next 30 years in prison because his defense attorney failed to object to the prosecutorial misconduct," said attorney John T. Floyd, a Harris County Texas federal and state law criminal defense attorney.
"So when a lawyer fails to object it's likely harmless error because over the years the US Supreme Court has watered down all of the amendments in favor of the government," said criminal law veteran Cheryl Irvin, who has tried numerous drug cases including drug related murders.
Although concessions that prosecutorial misconduct unfairly influenced the jury should have resulted in the appeals court granting Sosa a new trial, the appellate jurists -- Justices James Yue-Ho, Gregg Costa and Jennifer Walker Elrod -- made it clear why Sosa's conviction wasn't overturned: "Troubled as we are by the continued use of these improper tactics we do not find that Sosa has met his burden of showing that the errors substantially affected the outcome of the trial," they wrote.
In other words, while prosecutors' conduct in the case was wrong, it wasn't wrong enough to win him a new trial.
Conspiracy dope cases in the federal courts under the statute (21 U.S.C. 846) are inherently dangerous for an individual accused of complicity with other defendants, especially when the evidence is considerably circumstantial and undeniably weak.
To prove a federal drug conspiracy charge the prosecutor must prove:
Two or more people conspired to commit an illegal act.
A person(s) intentionally or knowingly participated in the conspiracy.
A person(s) acted beyond the initial agreement in furtherance of carrying out the crime.
Thus, someone can be prosecuted and convicted in a drug conspiracy case even if he is never caught with drugs in his possession. This is known as a "dry conspiracy."
Dry conspiracies usually start off with one or more individuals who got caught with drugs by police. They then decide to cooperate with the feds, giving up the names of others allegedly involved in the conspiracy in return for much lighter sentences. They will also provide inside information on drug offenses committed, such as how money was laundered, how much drug weight was trafficked, and how much money was paid to couriers, among other things.
Oscar Sosa went down in a dry conspiracy. No drugs, no hard evidence, just the word of cooperating witnesses was enough to put him away -- that and prosecutorial misconduct and a pinch of public defender neglect. After Sosa got slammed with 30 years, his new court-appointed attorney filed an appeal alleging that Assistant US Attorneys Karen Betancourt and Jody Young, committed serious misconduct that should be grounds for the conviction to be reversed.
Going After Sosa
The case against Sosa unfolded after DEA agents and sheriff's deputies arrested two drug couriers, Juan Sarmiento and Jose Galvan, while carrying three kilos of meth at a bus station in Harlingen, Texas. When confronted by agents acting on a tip, the pair consented to be searched, and the lawmen found six bundles of meth sewn into Sarmiento's jacket lining and four more in Galvan's pockets.
DEA agents received a tip about the men headed to a gas station which also served as a bus stop. When law enforcement officers confronted Sarmiento and Galvan they panicked and gave officers consent to search them and their luggage, whereupon the lawmen discovered six bundles of crystal meth sewn into Sarmiento's jacket lining. Four more bundles were found in Galvan's pockets.
During questioning the men gave agents conflicting statements about the origin of the drugs. Eventually, though, the men admitted they'd planned to take the meth to a man named 'Oscar' in Plant City, Florida. The men also identified two women "Betty and Patti" as the owner or managers of the narcotics they were carrying.
DEA later identified the women as Mexican nationals Patricia Sosa and Bertha Sosa. Patricia allegedly was either Oscar's aunt or mother and Bertha was an aunt or cousin. Also implicated and charged in the scheme was Genaro Luera, who was also identified as a possible in-law relative connected to Patricia and Bertha.
On appeal, Sosa's attorney identified three examples of prosecutorial misconduct, arguing that the cumulative effect of the errors should cause the conviction to be overturned. While the 5th Circuit jurists agreed that the prosecution erred, it refused to annul the verdict.
"The first error is when the government introduced impermissible profiling testimony by having a DEA expert witness not only describe typical aspects and behavior of a drug trafficking organization, but, also tell the jury where Sosa fit into that structure," the court noted, citing U.S. vs Gonzalez-Rodriguez (621 F. 3d 354), to explain the problem with the profiling testimony.
Here's the exchange between the prosecutor and the DEA agent that unfairly used profiling to bolster the case that Sosa was a drug dealer:
Prosecutor: "When you're looking at (Sosa's records) and you're not finding any assets in Mr. Sosa's name, is that somehow strange he doesn't have any assets in his name, that tells me what?
DEA Agent Jason Bradford: "Yes, we consider that conduct common of drug traffickers.
Prosecutor: "And why is that?"
DEA Agent Bradford: "Because they don't want to leave a trail for their assets."
The appeals court found that the prosecutor erred by eliciting that testimony from the DEA agent. While Sosa had no property or assets in his name, that didn't make him a drug dealer, and it was up to the jury -- not the prosecutor and the DEA agent -- to make that determination.
"When stated in general terms, such testimony may help the jury understand the significance and implications of certain conduct," the court held. "But the ultimate responsibility of linking a defendant's conduct with the characteristics of drug trafficking must be left to the jury."
Sosa's second ground for appeal was that prosecutors committed error by stating in open court that the witnesses' testimony had already been determined to be true, or, worse yet, that they falsely alleged that the judge in the case has concluded the witnesses' testimony was truthful.
The appeals court agreed with that claim, too: "Sosa's claim the government improperly bolstered the credibility of the cooperating witnesses (Sarmiento and Galvan) has merits," it held, citing US vs Gracia (522 F. 3d 597).
In that case, the appellate judges reversed Gracia's conviction for possession of 50 kilos of cocaine based on the prosecutor's bolstering of the witness's testimony. The appeals court pointed out how the prosecutor told the jury that the agents in the case were "very, very credible witnesses" and went far as to ask the jury if they thought an agent, a man with a family, would lie under oath to convict Gracia.
"A personal assertion by a prosecutor of government witnesses' credibility is impermissible," the 5th Circuit explained. "Improper bolstering occurred" in Sosa's case, the judges agreed, when the prosecutor claimed the judge's stamp of approval of the witnesses' credibility.
Credibility of a witness's testimony must always be determined by the jury, and it is not the prosecutor's position that the judge declared such testimony by the cooperating witnesses to be true.
Despite these grave errors, Sosa's attorney, Raquel Munoz, failed to object and have the errors corrected and preserved for appeal.
Sosa's third appellate issue argued that a confrontation clause violation occurred when DEA agent Jason Bradford mentioned a tip implicating Patricia Sosa, Sosa's mother or aunt. Prosecutor asked Bradford how DEA determined Patricia Sosa was involved in dealing drugs from Mexico.
Bradford explained how he received an Automated Alert about other agents that were investigating the woman. Bradford further said a Houston undercover agent confirmed Patricia Sosa had sought to find couriers to transport drugs from Mexico into the Houston area. The 5th Circuit ruled against Sosa on this point by stating the tip about Patricia Sosa was something the jury already knew about. "As a result, there was no clear confrontation violation," the justices concluded.
The appeals court found two clear instances of prosecutorial misconduct in Sosa's case, but found that because his defense attorney failed to object in a timely fashion, his conviction should stand, in effect condoning the behavior.
5th Circuit Justice Jennifer Walker disagreed. "I do not condone prosecutorial misconduct here," she wrote in her dissent. "And as the Supreme Court suggested, we should continue to discourage it."
The next step for Oscar Sosa to possibly get a crack at a new trial is to petition for one at the US Supreme Court. Meanwhile, he remains behind bars at FCI Gilmer Unit in West Virginia with more than 25 years to go.
Reach Investigative Criminal Justice Journalist Clarence Walker at [email protected].