Civil rights and drug policy groups fearing a loss of momentum in ending federal pot prohibition are urging a delay in a marijuana banking bill vote, Chicago Mayor Lori Lightfoot doesn't want pot shops downtown, and more.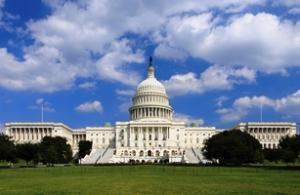 Marijuana Policy
Civil Rights Groups Urge Congress to Delay Marijuana Banking Vote. A broad coalition of organizations including the American Civil Liberties Union, Human Rights Watch and Drug Policy Alliance is calling on Democratic congressional Democratic leaders to postpone a planned vote on a marijuana banking bill next week until farther-reaching legislation to end federal marijuana prohibition advances first. "We are concerned that if the House approves this bill, it will undermine broader and more inclusive efforts to reform our country's marijuana laws," the groups wrote to House Speaker Nancy Pelosi (D-CA) and House Majority Leader Steny Hoyer (D-MD) in a letter on Tuesday.
Chicago Mayor Wants No Pot Shops Downtown. Chicago Mayor Lori Lightfoot (D) rolled out a proposal Tuesday for how legal marijuana would work in the city. Under her plan, use of marijuana would be banned in public places and no pot shops would be allowed to operate in the Central Business District. That's generating some pushback from some city council members. The proposal would also prohibit the sale of recreational marijuana within 500 feet of schools and within 1,500 feet of other dispensaries. A vote on the proposal is expected next month.
International
Colombia Bill to Legalize, Regulate Marijuana Filed. Leftist opposition Sen. Gustavo Bolivar has filed a bill to legalize and regulate the production and consumption of marijuana. The bill is part of a package of drug policy bills aimed at ending the repressive policies of President Ivan Duque. The bill is reportedly backed by former President Juan Manuel Santos, but it is the votes of the Liberal Party that will determine whether the bill advances.