Some Nebraskans want to see a return to increased drug testing in child welfare cases, Mexico's marijuana legalization advances but faces a delay, the INCB criticizes the Australia National Capital Territory over marijuana legalization, and more.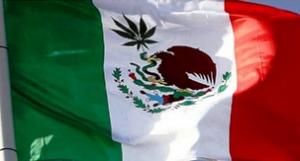 Drug Testing
Nebraska Committee Hears Complaints About Reduction in Child Welfare Drug Testing. State senators last Friday held a hearing about changes in state policies that have led to reduced drug testing of parents and children in child welfare and neglect cases. Under a policy adopted last year, only court-ordered testing is allowed. "Child advocates" have criticized the policy as effectively giving parents time to prepare for drug tests and are seeking a legislative fix to go back to more rigorous drug testing protocols.
International
Australia Capital Territory Marijuana Legalization Violates UN Treaties, INCB Says. The International Narcotics Control Board (INCB) has responded sharply to the Australian Capital Territory's move to legalize marijuana, saying the move would violate international drug control treaties. The message came in a letter from the INCB to the Australian federal government, which opposes the move. "The board has noted with concern recent reports regarding the legalization of cannabis possession, use and cultivation in small amounts in the Australian Capital Territory, effective 31 January 2020," the letter read. "The board wishes to recall that cultivation, production and distribution of cannabis for non-medical purposes is inconsistent with the provisions of the 1961 convention as amended, in particular article 4(c), which requires state parties to limit the use of narcotic drugs exclusively to medical and scientific purposes."
Finland's Government Will Consider Decriminalizing Marijuana in Response to Citizen Petition. Some 50,000 Finnish citizens have signed a petition asking for marijuana decriminalization, triggering an automatic review by Parliament. The proposal would decriminalize up to 25 grams of weed and the cultivation of up to four plants.
Mexico Marijuana Legalization Bill Advances but Will Be Slightly Delayed. A marijuana legalization bill has advanced through the congress's Justice, Health, Legislative Studies, and Public Security committees. A floor vote was originally scheduled for this week, but the bill is now being referred to a multi-party panel as legislative leaders seek to build consensus around its provisions. The bill would allow people 18 and over to use, possess, and buy marijuana from licensed dealers. People could also grow their own -- up to four plants. A Cannabis Institute would be responsible for regulating the industry. Sen. Ricardo Monreal, the ruling MORENA party's leader in the Senate, said on Saturday the delay was worth it. "I will slow it down a little," he said. "Many economic and social interests have been unleashed and I would like to do things well," he added.
Ukraine Marijuana Activists March in Kiev. Hundreds of activists representing several NGOs rallied in Kiev on Saturday calling for the legalization of medical marijuana and for the government to lift the threshold on how much marijuana one can possess without criminal penalty. Participants said they rallied to try to get the government's attention.