Connecticut gets more qualifying conditions, Georgia's program is stalled, Rhode Island's governor and legislature are in a court battle over who will regulate medical marijuana and hemp, and more.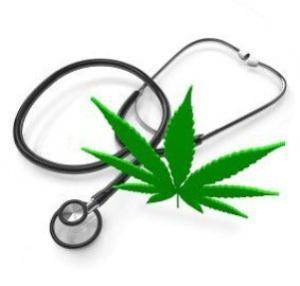 Connecticut
Connecticut Lawmakers Approve New Qualifying Conditions. The General Assembly's Regulations Review Committee voted Tuesday to add five qualifying conditions for medical marijuana use by adults, including Tourette Syndrome and intractable neuropathic pain. The legislators also approved medical marijuana as a treatment for patients under age 18 with those same two conditions. The regulations now go to the Secretary of State's office, which will post them online, making them final.
Georgia
Georgia Medical Marijuana Program Stalled. Six months after Gov. Brian Kemp (R) signed a bill allowing for the cultivation and sales of medical marijuana in the state, the program is stalled because he and other top political figures have yet to appoint the members of a commission that will oversee the expansion. Neither the governor nor other key figures have explained the delay.
Kansas
Kansas Lawmakers Discuss Legalizing Medical Marijuana. Legislators met in Topeka Wednesday to discuss how to advance medical marijuana in the state. The hearing is in front of the Special Committee on Federal and State Affairs and was scheduled to go all day long. Past efforts in the legislature have gone nowhere.
Rhode Island
Rhode Island Governor Files Lawsuit to Block Lawmakers from Regulating Medical Cannabis, Hemp. Gov. Gina Raimondo (D) has filed a lawsuit against the General Assembly arguing that lawmakers unconstitutionally awarded themselves new powers to regulate the industry earlier this year. In the state budget, the Assembly mandated that it approve all new marijuana regulations. That's what Raimondo is objecting to.
Utah
Utah Medical Marijuana Advocates Win Round in Lawsuit Over Replacing Initiative. Medical marijuana advocates who are suing the state after the legislature replaced a voter-approved initiative with its own medical marijuana bill won an initial victory in court last Thursday. US Magistrate Judge Dustin Pead denied a motion from the attorney general's office to dismiss their lawsuit. He also accepted plaintiff's request to send the case back to state court.
[For extensive information about the medical marijuana debate, presented in a neutral format, visit MedicalMarijuana.ProCon.org.]