A Kansas City city council meeting over marijuana decriminalization gets heated, a Florida poll shows good numbers for marijuana legalization, The Lancet comes out swinging on drug decriminalization, and more.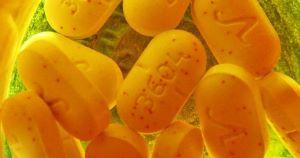 Marijuana Policy
Florida Poll Has Strong Majority for Legalization. A new poll from the Public Opinion Research Lab has support for marijuana legalization at 64%, including 54% of Republicans. The poll comes as two different legalization initiatives are vying to get on the 2020 ballot. One of them is a constitutional amendment, which requires 60% of the vote to be approved.
Kansas City Brouhaha Over Municipal Marijuana Reform. Things got heated at the Kansas City, Missouri, city council meeting Wednesday night as a council committee unanimously passed a measure that would wipe out a municipal violation for anyone caught with 35 grams or less of marijuana after 180 days. But the proposal was originally to decriminalize up to 100 grams and was altered considerably and passed without a second public hearing, angering dozens of residents who had shown up to support the original effort. The measure goes to the full council next week.
Heroin and Prescription Opioids
DEA Unveils New Rule on Opioid Manufacturers After Criticism. A proposed rule published Wednesday would even further restrict opioid manufacturing. The agency sets quotas each year for how many opioid medications manufacturers can produce in the US. The proposed new rule would require that appropriate quota reductions be made after estimating the potential for pills to be sold illegally.
International
Britain's Leading Medical Journal Comes Out for Drug Decriminalization. Medical journal The Lancet has come out hard for drug decriminalization in a special drugs issue released Wednesday. The medical profession must fight for the rights of drug users and offer them "solidarity and protection from the worst excesses of populist politics," according to an editorial introducing the issue. The editorial noted that "policies that might improve the lives of people with health problems relating to drug use are not seen as substantial vote winners."