A federal court says the DEA is doing what it needs to in processing marijuana research applications, more opioid makers and distributors settle and pay out over the opioid crisis, the Honduran president's brother has been convicted of drug trafficking conspiracy in New York, and more.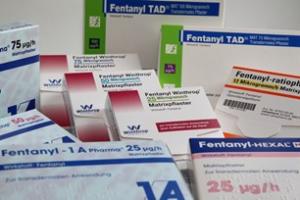 Marijuana Policy
Federal Court Dismisses Suit Against DEA over Marijuana Growing Applications. The US Court of Appeals for the District of Columbia dismissed a lawsuit against the DEA over the processing of applications for research-grade marijuana cultivators. The court found that since the case was filed in June, the DEA had fulfilled the requirement to process those applications.
Medical Marijuana
Georgia Medical Marijuana Program Stalled. Six months after Gov. Brian Kemp (R) signed a bill allowing for the cultivation and sales of medical marijuana in the state, the program is stalled because he and other top political figures have yet to appoint the members of a commission that will oversee the expansion. Neither the governor nor other key figures have explained the delay.
Utah Medical Marijuana Advocates Win Round in Lawsuit over Replacing Initiative. Medical marijuana advocates who are suing the state after the legislature replaced a voter-approved initiative with its own medical marijuana bill won an initial victory in court last Thursday. US Magistrate Judge Dustin Pead denied a motion from the attorney general's office to dismiss their lawsuit. He also accepted plaintiff's request to send the case back to state court.
Heroin and Prescription Opioids
Ohio Counties to Receive Millions in Settlement with Opioid Makers. Cuyahoga and Summit counties will receive at least $260 million from four opioid distributors and manufacturers as a settlement of their case against them for their role in the opioid epidemic. The four are drug distributors McKesson, AmerisourceBergen, and Cardinal Health as well as generic opioid painkiller maker Teva Pharmaceuticals. The only remaining defendant, Walgreens, did not settle, but now its case, which was set to begin Monday, is delayed.
International
Honduran President's Brother Convicted of Drug Trafficking in New York. A federal jury in New York City found former Honduran congressman Tony Hernandez guilty of a drug trafficking conspiracy. Hernandez is the brother of Honduran President Juan Orlando Hernandez. Early in the trial, prosecutors told the court that Tony Hernandez passed on a $1 million bribe from Sinaloa Cartel head Joaquin "El Chapo" Guzman to his brother during Juan Orlando Hernandez' 2013 presidential reelection campaign.
Mexican Committees Unveil Marijuana Legalization Bill Ahead of Supreme Court Deadline. Mexican Senate committees unveiled draft marijuana legalization bills last Thursday, days ahead of a Supreme Court-imposed deadline, and said they would stay in permanent session to ensure they get legislation passed before the October 31 deadline. Votes could come this week. The bill would allow people 18 and over to possess marijuana, grow up to four plants, and purchase pot from licensed retailers. A new regulatory body, the Cannabis Institute, would handle licensing and monitoring implementation of the law, and poor people, small farmers, and indigenous people would have licensing priority.