A congressional committee has for the first time passed a bill to end federal marijuana prohibition, the American Medical Association calls for a ban on vaping products, and more.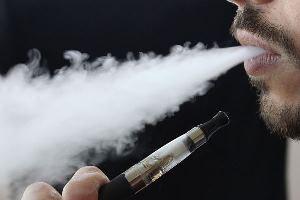 Marijuana Policy
Marijuana Legalization Bill Approved by Congressional Committee in Historic Vote.The House Judiciary Committee voted Wednesday to approve the Marijuana Opportunity, Reinvestment, and Expungement (MORE) Act, marking the first time a bill that would end federal marijuana prohibition has been approved by a congressional committee. The act passed on a vote of 24-10. The act would federally deschedule marijuana, expunge records of prior marijuana arrests, and impose a five percent tax on sales, with proceeds to be reinvested in communities most impacted by drug prohibition. Next stop is a House floor vote.
Michigan Issues First Recreational Marijuana Business Licenses. Michiganders are just days away from being able to legally purchase marijuana at retail outlets after state regulators issued the first recreational pot business licenses Tuesday. The state Marijuana Regulatory Agency issued the first retail license to Exclusive Brands in Ann Arbor, with sales set to begin December 1. It also issued a growing license to Exclusive Brands and another license to a company that wants to hold marijuana-themed events.
Vaping
AMA Calls for Total Ban on All E-Cigarettes, Vaping Products. The American Medical Association (AMA) called Tuesday for an immediate ban on all electronic cigarettes and vaping devices. The AMA cited increased teen use of e-cigs. "It's simple, we must keep nicotine products out of the hands of young people." Dr. Patrice Harris, AMA's president, said in a statement. The AMA also cited the recent outbreak of vaping-related illnesses linked primarily to black market THC vaping. That outbreak has "shined a light on the fact that we have very little evidence about the short- and long-term health consequences of e-cigarettes and vaping products," Harris said. About 2,100 people have gotten sick; 42 have died, according to the Centers for Disease Control and Prevention (CDC).