A new Pew pot poll holds few surprises, a second Arizona marijuana legalization initiative is rolled out, a second Florida marijuana legalization initiative passes a key threshold, and more.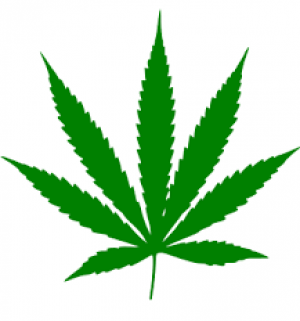 Marijuana Policy
Pew Poll: Two-Thirds Support Marijuana Legalization. A new Pew poll finds that two-thirds of Americans say the use of marijuana should be legal, continuing a steady increase in support over the past decade. At the same time, the number of American adults who oppose legalization has declined from 52% in 2010 to 32% now.
Arizona Marijuana Legalization Initiative Rolled Out. The Arizona Cannabis Chamber of Commerce rolled out its marijuana legalization initiative, the Small Business Liberty Act, Wednesday. The measure would allow for 230 retail outlets for marijuana sales, a hundred more than current exist as medical marijuana dispensaries. The measure also legalizes possession of up to an ounce for personal use and would impose an excise tax of no more than 16%. Players in the state's medical marijuana industry have already filed their own initiative, the Smart and Safe Act. That initiative would limit marijuana retail outlets to about 170 and reserve most licenses for those who already have medical marijuana retail licenses.
Florida Marijuana Legalization Initiative Passes Signature Milestone. The marijuana legalization initiative sponsored by Make It Legal Florida, which is backed by the state's biggest medical marijuana companies, has officially collected more than 77,000 verified voter signatures, triggering a review of its language by the state Supreme Court. The group said Wednesday it has already gathered nearly 390,000 raw signatures; it needs 766,200 valid voter signatures by February 1 to qualify for the 2020 ballot. A second legalization initiative sponsored by Regulate Florida reached the threshold in August.
Michigan Legal Recreational Pot Sales Could Begin as Early as December 1. In a surprise move, the state's Marijuana Regulatory Agency announced Wednesday that medical marijuana businesses, including growers and processors, can transfer half their inventory to the recreational market as of December 1, provided they have received a recreational license from the state. But buds for the recreational market may not be available then as the state works to ensure that the medicinal market supply is not disrupted. Edibles and other products should be available, though.