Hundreds of low-level Oklahoma drug prisoners walked free today after their sentences were commuted, Michigan advances on a couple of marijuana fronts, the USDA issues interim hemp rules, and more.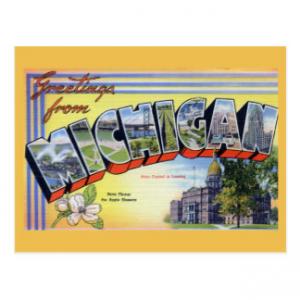 Marijuana Policy
Michigan Now Accepting Applications for Recreational Marijuana Businesses. Nearly a year after voters approved a marijuana legalization initiative, the state is now accepting applications for recreational marijuana businesses. Applications require a non-refundable $6,000 application fee, and businesses that are approved for licenses will have to pay fees of between $1,000 and $40,000 a year. Applicants must specify if they are growers, processors, or a microbusinesses.
Medical Marijuana
Iowa Medical Marijuana Board Recommends Removing THC Cap, PTSD as Qualifying Condition. The Iowa Medical Cannabidiol Board has approved a set of recommendations to the legislature including removing the 3% cap on THC in medical marijuana products and replacing it with a purchase limit of 4.5 grams of THC over 90 days. The board also recommended making PTSD a qualifying condition for medical marijuana.
Kentucky Lawmaker Prefiles Bill to Legalize Medical Marijuana. State Rep. Jason Nemes (R-Louisville) has prefiled a bill that would legalize medical marijuana. The measure would prohibit smoking of marijuana, but would allow all other forms of consumption. It would also have the industry regulated by the Department for Alcoholic Beverage and Cannabis Control. The state-run system would issue licenses for cultivators, dispensaries, safety facilities, processors, practitioners and patients. A similar bill last year never made it to the House floor despite winning a 16-1 vote in the House Judiciary Committee.
Michigan Reduces or Eliminates Fees for Medical Marijuana Users. The state Marijuana Regulatory Agency announced last week that it has reduced the fee for a two-year patient registry card from $60 to $40 and eliminated a $10 fee to update, replace, or add or remove a caregiver has been removed. The $25 background check processing fee for caregivers has also been eliminated.
Hemp
USDA Publishes Interim Regulations Governing the Production of Hemp. The US Department of Agriculture (USDA) on Saturday published its final interim rule on rules and regulations for hemp production under the 2018 farm bill. The rules set forth a series of requirements for hemp producers and help clear the way for hemp production in all 46 states that have legalized it.
Sentencing
Oklahoma Commutes Sentences for Hundreds of Inmates. More than 500 state prisoners, most of them serving time for non-violent, low-level drug offenses, were granted commutations last Friday, with more than 400 of them walking out of prison today. Voters there approved a 2016 initiative that changed simple drug possession and low-level property crimes from felonies to misdemeanors, and the legislature this year approved a bill to make the changes retroactive, opening the door for a fast-track commutation for those prisoners.
International
Scottish MPs Call for Drug Decriminalization. Parliament's Scottish Affairs Committee has issued a report calling for the decriminalization of personal drug use and possession. The report also called for safe injection sites to help address Scotland's record-high drug overdose levels. But the British Home Office still says it has no plans to decriminalize drug possession.