It's a tale of the good, the bad, and the ugly for marijuana legalization at the statehouse this week, Bahrain is set to execute two hash smugglers, and more.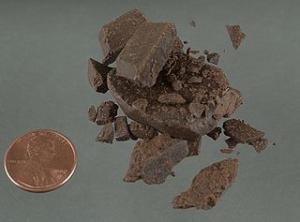 Marijuana Policy
Connecticut Marijuana Legalization Plan Revised for More Social Equity. A revised version of the General Law Committee's marijuana legalization legislation now includes a provision that would allow people who have lived for at least five years in poor census tracts with high unemployment to be among the first to get marijuana retailer licenses and to get them at a discount.
New Jersey Marijuana Legalization Bill Dead, Pols May Punt to Voters. Senate President Steve Sweeney (D) said Wednesday that the effort to legalize marijuana has ended this year in the legislature and won't be revisited. Instead, he will attempt to push through a legalization initiative for 2020. "We will move forward with the expansion of our medical cannabis program as well as the progressive social justice reforms in the expungement legislation," Sweeney said. "We will not, however, pursue the legalization of adult use marijuana at this time."
New York Marijuana Legalization Supporters Craft New Bill. After failure to include marijuana legalization in the state budget earlier this year, sponsors of the legislation say they will introduce a new bill they hope has a better chance of actually passing. "We've attempted to take all of the negotiated agreements that took place during budget negotiations and expand our bill," Sen. Liz Krueger (D-Manhattan) said. The new bill would create a single government entity to manage and regulate all cannabis-related products, including hemp and CBD, as well as a provision allocating some pot tax revenues to communities adversely affected by prohibition.
New Hampshire Senate Committee Votes to Delay Marijuana Legalization Bill to Next Year. The Senate Judiciary Committee voted unanimously on Tuesday to refer a marijuana legalization bill, HB 481, back to committee instead of sending it on to a Senate floor vote. The whole Senate must now approve the referral. If it does, that means the bill, which has already passed the House, could be worked on by the committee until December 19. The full Senate would then vote before the end of January.
Vermont Legal Marijuana Sales Bill Won't Happen This Year, Lawmakers Say. With less than a week left in the legislative session, a bill to create a system of taxed and regulated marijuana commerce, S.54, is stalled in the House Ways and Means Committee, with lawmakers indicating they need more time to work on the policy before sending the bill to the House floor. "This is the last week and it's fluid," House Majority Leader Jill Krowinski (D-Burlington)said. "But it's looking less and less likely." Democrats are "totally committed" to creating a legal marijuana market, and if it doesn't pass now, they will "finish it early next year," she said.
Washington Governor Signs Marijuana Expungement Bill into Law. Gov. Jay Inslee (D) has signed into law SB 5605, facilitating the expungement of past low-level marijuana convictions. The bill allows anyone convicted of misdemeanor marijuana offenses who was an adult at the time to apply for expungement, which the sentencing court "shall vacate."
Medical Marijuana
Louisiana House Passes Bill Allowing for Vaped Marijuana. The House on Tuesday voted 73-3 to approve a bill that would allow medical marijuana patients to inhale their medicine via a vape or atomizer, but not smoke it. The bill now heads to the Senate.
International
Bahrain High Court Upholds Death Sentence for Hash. The Supreme Court of Appeals on Tuesday upheld the death sentences for two men convicted of smuggling 68 kilograms of hashish into the country from Iran. They were also sentenced to pay a fine.