A man who has done 39 years in federal prison for pot gets out tomorrow and faces an uncertain future, Arizona activists lay plans for a 2020 legalization initiative, so does the New Zealand government, and more.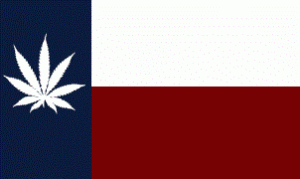 Marijuana Policy
Nation's Longest-Serving Marijuana Prisoner to Be Freed Tomorrow. A Cuban national who has served more than 39 years in federal prison on marijuana trafficking charges is set to be freed Wednesday -- but then faces possible deportation. Antonio "Tony" Bascaro had been trained in aviation by the CIA as it worked with rightist Cuban exiles to overthrow the government of Fidel Castro and later turned his skills to marijuana smuggling. He's hoping his time aiding the CIA will help him avoid deportation.
Arizona 2020 Marijuana Legalization Initiative Campaign Gearing Up. Marijuana activists are gearing up with another initiative effort after one in 2016 narrowly failed. Strategies 360, which is running the campaign, says it plans to launch signature-gathering in July. The group has a 12-month window to gather 237,645 valid voter signatures to qualify for the November 2020 ballot.
Medical Marijuana
Texas House Passes CBD Medical Marijuana Expansion Bill. The House voted Monday to advance HB 1365, which would add Alzheimer's, Crohn's disease, muscular dystrophy, post-traumatic stress disorder, autism and a bevy of other illnesses to an existing state program that currently applies only to people with intractable epilepsy who meet certain requirements. The bill would also increase the number of dispensaries the state can authorize from three to 12, as well as authorizing marijuana testing facilities. The state's medical marijuana law allows only for the use of CBD. The bill still needs one final House housekeeping vote before heading to the Senate.
Sentencing
Justice Department Fights Compassionate Release of Terminally Ill Inmate Because He's Not Dying Fast Enough. A federal drug prisoner with terminal brain cancer has won early compassionate release under a provision of the First Step Act, but only after the Bureau of Prisons twice denied it and federal prosecutors argued against it. Steve Brittner, 55, who is wheelchair-bound, was diagnosed with the cancer in January 2018 and his oncologist described his prognosis as "poor," recommending he begin hospice care in November 2018. But prosecutors argued he wasn't dying fast enough to qualify for early release. "This is a very telling case," said Families Against Mandatory Minimums president Kevin Ring. "On one hand, the First Step Act's reforms to compassionate release worked as intended and this family prevailed. On the other hand, it blows my mind that the Justice Department and BOP still fought tooth and nail to keep a low-level drug offender who is dying of brain cancer and bound to a wheelchair away from his family for the final weeks of his life. They'll say they were just doing their jobs, but their job is to do justice."
International
Brazil Police Kill Eight in Rio Drug Raid as Police Killings Jump Dramatically Under Bolsonaro. At least eight people were killed Monday in a police raid aimed at drug trafficker in a favela in Rio de Janeiro. The raid triggered a massive shootout between police and suspected gang members. Police said all the dead were gang members. It's only the latest of hundreds of killings by police since Rio Governor Wilson Witzel, an ally of President Jair Bolsonaro, took over on January 1. Since then 434 people have been killed by Rio police, an 18% increase from last year and the highest figure recorded since state records began in 1998.
New Zealand to Vote on Marijuana Legalization Next Year. The three political parties that make up the country's governing coalition announced Tuesday that they had agreed on the basic elements of a binding referendum on marijuana legalization to be held during the 2020 elections. "Officials are now empowered to draft the legislation with stakeholder input, and the Electoral Commission will draft the referendum question to appear on the ballot," Justice Minister Andrew Little said.. "The voters' choice will be binding because all of the parties that make up the current Government have committed to abide by the outcome. We hope and expect the National Party will also commit to respecting the voters' decision," he said, referring to the leading opposition party that is not part of the governing coalition.