Reform measures are piling up on the Colorado governor's desk, the Illinois governor rolls out a marijuana legalization bill, Denver votes on decriminalizing magic mushrooms tomorrow, and more.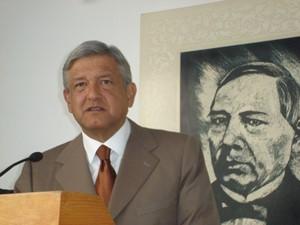 Marijuana Policy
Illinois Governor, Legislators Announce Marijuana Legalization Bill. Gov. JB Pritzker (D) and key legislators on Saturday announced a long-awaited marijuana legalization bill and were set Monday to introduce the measure as an amendment to an already filed Senate bill. The bill would legalize the possession of up to 30 grams for state residents (15 grams for non-residents) and allow up to five plants to be grown for personal use. Taxes would be 10% on pot with less than 35% THC, 20% on all infused products, and 25% on pot with more than 35% THC. The bill contains social equity provisions, including restrictions on ownership to prevent consolidation by a small number of businesses. It also has an expungement provision.
Medical Marijuana
Arkansas's First Dispensary Approved, Will Open Shortly. The Alcohol Beverage Control Commission, which regulates medical marijuana, has issued its first approval for a dispensary, Doctor's Orders RX in Hot Springs. The shop underwent final inspection last Friday and could be open for business as soon as the end of this week.
Colorado Medical Marijuana Bills Head to Governor's Desk. The legislature last week approved two medical marijuana bills and sent them to the governor. SB 19-013 would give physicians the option of recommending medical marijuana for any condition that is being treated by opioids, while SB 19-218 would allow dentists and advanced practice practitioners to recommend medical marijuana.
Hemp
Florida Legislature Approves Hemp Bill. A bill to legalize hemp production has unanimously passed both the House and Senate. SB 1020 now heads to the desk of Gov. Ron DeSantis (R), who is expected to sign the bill into law.
Psychedelics
Denver Votes on Decriminalizing Magic Mushrooms Tomorrow. Voters in the Mile High City go to the polls Tuesday to vote on Ordinance 301, the Denver Psilocybin Mushroom Initiative. If approved, the measure would make adult psilocybin possession the city's lowest law enforcement priority" and bar the city from criminally penalizing adults found in possession of the drug.
Asset Forfeiture
Alabama Asset Forfeiture Practices Challenged in Federal Court. Attorneys in Birmingham have filed a class-action lawsuit in federal court challenging the state's asset forfeiture laws and practices. The lawsuit seeks to have the laws declared unconstitutional because it allows civil courts to determine whether the law enforcement agency involved can keep the property. It also alleges that the state fails to provide notice of a hearing, fails to hold prompt hearings, allows excessive fines, and allows police to have a direct financial interest in proceedings that could profit them.
Sentencing
Colorado Drug Defelonization Bill Heads to Governor's Desk. A bill that would turn drug possession felonies into misdemeanors won final approval in the legislature last Thursday and now heads for the desk of Gov. Jared Polis (D). HB 19-1263 would, if signed into law, make the state the sixth to defelonize drug possession since 2014.
International
Mexico President Proposes Drug Decriminalization, Legal Drug Supply Via Prescription. President Andres Manuel Lopez Obrador has submitted to the Congress a plan to remove criminal penalties for drug possession and divert drug addicts into drug treatment programs. The plan also suggests providing drug users with a "supply of doses with prescription," indicating a form of legalization.