A Michigan commission wisely recommends no de jure limit on THC in driver's blood, a Montana marijuana legalization bill gets killed in committee, a federal bill to end civil asset forfeiture is filed, and more.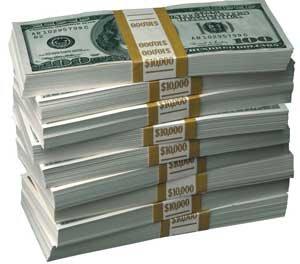 Marijuana Policy
Michigan Regulators Recommend No Legal Limit on THC in Drivers. The state's Impaired Driving Safety Commission has recommended that the state set no limit for the amount of THC in a driver's blood. Instead of setting a limit similar to that for blood alcohol, the commission recommending using roadside sobriety tests to measure impaired driving. "The only reasonable way to do this right now is to demonstrate that people are impaired," Norbert Kaminski, professor of pharmacology and toxicology at Michigan State University and commission member, said.
Montana Legalization Bill Killed. A bill to legalize marijuana died in committee on Thursday. HB 770 was killed in the House Taxation Committee after law enforcement representatives called legalization "a nightmare" for state citizens.
Asset Forfeiture
Federal Asset Forfeiture Reform Bill Filed. Reps. Tim Walberg (R-MI) and Jamie Raskin (D-MD) filed the Fifth Amendment Integrity Restoration (FAIR) Act on Wednesday. The bill, HR 1895, would bring sweeping reforms to the federal use of civil asset forfeiture, most critically, it would end the equitable sharing program, which local and state law enforcement uses to evade restrictions on seizures under state laws.
Minnesota Asset Forfeiture Reform Bill Advances. The Senate Judiciary and Public Safety Finance and Policy Committee voted Tuesday to advance Senate File 2155, which would replace a number of state asset forfeiture laws with a single statewide law and repeal administrative forfeiture, an archaic process that allows assets to be seized without a court order.
South Carolina Asset Forfeiture Reform Bill Passes House. The House on Wednesday approved a bill that would require the State Law Enforcement Division to keep a database of seizures and disbursements. HB 590 faces one more routine vote before it is sent to the Senate.