New Jersey legislators will vote on pot legalization on Monday, but the votes aren't quite there yet; Illinois legislators want to slow down on pot legalization, Houston cops restrict no-knock search warrants, and more.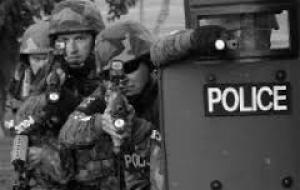 Marijuana Policy
Illinois House Majority Wants to Slow Down on Legalization. A majority of House members have signed on as cosponsors of a resolution to slow down the process of legalizing marijuana in the state. Sixty of 118 House members signed on to the resolution, which calls for more time to study the social impact of legalization and results from other states. A legalization bill will likely be introduced next month and could be voted on as early as May.
Montana Poll Has Narrow Majority for Legalization. A University of Montana big Sky poll has support for marijuana legalization at 51%. About 80% of Democrats supported it, but only 33% of Republicans did.
New Jersey Legalization Vote Count Goes Down to Wire. The legislature is set to vote on a legalization bill, A 4497/S 2703, on Monday, and it's not clear yet whether it will pass. As of today, Gov. Phil Murphy (D) and legislative leaders say they are still a handful of votes short, but expect heavy lobbying to be going on between now and Monday morning.
Law Enforcement
Houston Police Announce Restrictions on No-Knock Search Warrants. In the wake of a February drug raid that left two civilians dead, the Houston Police have announced that any no-knock drug warrants must be signed off on by a district court judge. That would be after the request for the warrant is approved by the police chief or his designated representative, and only SWAT team members will execute those warrants.