Southern California will see its first festival featuring legal pot sales and consumption this weekend, an Arizona federal judge slaps down Walmart for firing a medical marijuana patient without proving impairment at work, New York's governor acknowledges legalization isn't happening fast enough to be included in the budget, and more.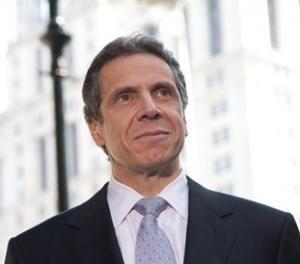 Marijuana Policy
Southern California's First Festival with Legal Marijuana Sales and Consumption is This Weekend. The High Times Dope Cup High Desert festival set for the high desert town of Adelanto this weekend will be the first in Southern California where marijuana can be legally purchased and consumed. Pot smoking will be allowed in designated areas at the festival, and dozens of vendors will be selling weed to anyone 21 or over. The first Northern California festival allowing sales and consumption was Hempcon in San Francisco earlier this year.
New York Governor Drops Marijuana Legalization from Proposed State Budget. Gov. Andrew Cuomo (D) said Tuesday he was dropping his proposal to legalize marijuana from his proposed state budget. He said because he was unable to arrive at quick passage of a marijuana legalization bill he could no longer count on marijuana revenues in his budget forecast. Cuomo and legislative leaders said there is still a chance legalization could be passed after the budget is passed and before the June 19 end of the legislative session.
Medical Marijuana
Arizona Federal Judge Rules for Medical Marijuana-Using Walmart Worker. An Arizona federal district court judge has ruled that Walmart wrongfully fired a long-time employee who was a medical marijuana patient after a drug test returned positive results for marijuana because the company did not establish through expert evidence that she was impaired by marijuana at work. The court held that Walmart's action violated protections in the Arizona Medical Marijuana Act.
South Carolina Senate Panel Advances Medical Marijuana Bill. A subcommittee of the Senate Medical Affairs Committee has approved SB 366, the Compassionate Care Act, on a 5-1 vote. The vote came after the subcommittee accepted amendments aimed at easing law enforcement opposition to the bill, among them banning certain transportation workers from participating, working toward a better method of detecting marijuana-impaired driving, and tightening the definitiation of a debilitating condition. The bill now goes before the full committee before headed for a Senate floor vote.