Floridians will finally be able to smoke their medical marijuana, Oklahoma rules get set, draft Missouri rules get posted, and more.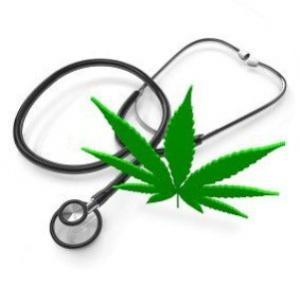 Arkansas
Arkansas Senate Committee Votes to Restrict Edible and Drinkable Medical Marijuana. The Senate Public Health Committee voted last Wednesday to approve SB 440, which was originally written to ban the manufacture or sale of medical marijuana edibles or potables. But the bill as passed by the committee was amended to not ban such products, but to require legislative changes that will mandate a cumbersome regulatory process the industry doesn't want.
Florida
Florida Bill to Allow Smokable Medical Marijuana Heads to Governor's Desk. With a final vote in the House last Wednesday, the legislature has approved SB 182, which repeals a prior legislative ban on smokable medical marijuana. Former Gov. Rick Scott (R) had supported the ban, appealing a lower court decision to end it, but current Gov. Ron DeSantis (R) had urged the legislature to end it, vowing to end the state's appeal if lawmakers didn't act by the end of this week.
Florida Governor Signs Smokable Medical Marijuana Bill into Law. Gov. Ron DeSantis (R) on Monday signed into law SB 182, which ends a legislatively-mandated ban on smoking medical marijuana. The ban had been thrown out in the courts, but former Gov. Rick Scott (R) had appealed to reinstate it. DeSantis had threatened to drop the appeal if the legislature didn't act, but the legislature has acted and now the ban is dead.
Missouri
Missouri Posts Draft Rules for Medical Marijuana Program. The Department of Health and Senior Services released more drafts of rules for the state's emerging medical marijuana system last Thursday. The rules cover marijuana cultivation facilities, manufacturing facilities and medical marijuana establishments in general. Click on the link for a detailed analysis of the proposed regulations.
Oklahoma
Oklahoma Governor Signs Medical Marijuana Rules into Law. Gov. Kevin Stitt (R) last Thursday signed into law new regulations for the state's nascent medical marijuana industry. The legislation sets guidelines for inventory testing and tracking, advertising, and packaging and labeling, among other things. It also allows employers to fire medical marijuana users in certain safety-sensitive positions, such as fire fighters and heavy machinery operators.