A New Mexico pot legalization bill dies and the governor says she will take it up next year, Minneapolis will quit charging small-time pot offenders, UN bodies and member states issue drug war human rights guidelines, a federal prisoner sues for access to methadone treatment, and more.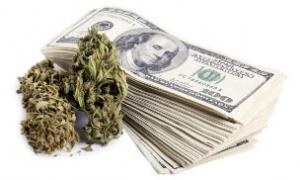 Marijuana Policy
Connecticut Democrats Unveil Legalization Package. A group of House Democrats held a press conference last Thursday to unveil a proposed package go bills to allow marijuana to be grown, processed, and sold to consumers in the state. The draft bills include a pilot plan for adult sales, but do not include letting people grow their own.
New Jersey Legalization Committee Votes Begin Today. The compromise legalization bill agreed to by Gov. Phil Murphy (D) and legislative leaders is due for committee votes Monday, with an eye toward final passage next Monday if all goes well. The bill would allow adults to possess up to an ounce, but not grow their own. It would also expunge records of past pot offenses and set up a system of taxed and regulated marijuana commerce.
New Mexico Decriminalization Bill Goes to Governor, But Legalization Bill Dies. In last minute action this past weekend, the legislature passed a pot decriminalization bill, SB 323, and sent it to the desk of Gov. Michelle Lujan Grisham (D). That's some small consolation for the failure of a legalization bill, HB 356, which passed the House but died in the Senate Finance Committee.
New Mexico Governor Adds Marijuana Legalization to 2020 Agenda. Gov. Michelle Lujan Grisham said Sunday she will add marijuana legalization to the agenda of next year's 30-day short session. The move comes after a bipartisan marijuana legalization bill managed to pass the House this session, only to be stalled in the Senate until the session expired on Saturday.
Minnesota's Most Populous County Won't Charge Small-Time Pot Offenders. Prosecutors in Hennepin County, the home of Minneapolis, will no longer prosecute people caught with small amounts of pot, County Attorney Mike Freeman said last Thursday. Under state law, possession of up to 42.5 grams is a misdemeanor, but possession of as little as 45 grams can be charged as a felony. Freeman said he will no longer charge anyone caught with less than 100 grams; instead, defendants will be considered for a diversion program.
Medical Marijuana
Missouri Posts Draft Rules for Medical Marijuana Program. The Department of Health and Senior Services released more drafts of rules for the state's emerging medical marijuana system last Thursday. The rules cover marijuana cultivation facilities, manufacturing facilities and medical marijuana establishments in general. Click on the link for a detailed analysis of the proposed regulations.
Oklahoma Governor Signs Medical Marijuana Rules into Law. Gov. Kevin Stitt (R) last Thursday signed into law new regulations for the state's nascent medical marijuana industry. The legislation sets guidelines for inventory testing and tracking, advertising, and packaging and labeling, among other things. It also allows employers to fire medical marijuana users in certain safety-sensitive positions, such as fire fighters and heavy machinery operators.
Hemp
Idaho Hemp Bill Moving. A bill to legalize hemp production, HB 122, passed out of a pair of committees last Thursday and is now headed for a House floor vote. The 2018 farm bill legalized hemp production, and 41 other states have already legalized hemp production.
Psychedelics
Oakland Psychedelic Decriminalization Initiative in Planning Stages. A coalition of advocacy groups in hosting a series of meetings in coming months aimed at building support for an initiative to decriminalize not only magic mushrooms but all "entheogenic plants, fungi, and natural sources." The campaign is called Decriminalize Nature.
Drug Treatment
Incoming Federal Prisoner Sues Over Policy Banning Methadone Treatment. A Massachusetts woman who is about to enter federal prison and will not be permitted to continue methadone treatment for opioid addiction under prison rules has filed a lawsuit against the federal Bureau of Prisons over the policy. Stephanie DiPierro has to do a year for collecting disability benefits and food stamps without reporting income from a job and has been on methadone since 2005.
Massachusetts Bill Would Block Courts from Jailing Defendants in Treatment Who Fail Drug Tests. After the state's highest court ruled last year that judges could order jail time for defendants who violate probation by using drugs, legislators have responded with S. 397, which would bar judges from incarcerating people who are in treatment and fail mandatory drug tests while on probation. The bill is currently before the Senate Judiciary Committee.
Human Rights
UN Member States, UN Bodies, and Human Rights Groups Launch International Legal Guidelines on Human Rights and Drug Policy. A coalition of UN Member States, UN entities and leading human rights experts meeting at the Commission on Narcotic Drugs on Monday launched a landmark set of international legal standards to transform and reshape global responses to the world drug problem. The International Guidelines on Human Rights and Drug Policy introduces a comprehensive catalogue of human rights standards. They are a guide for governments to develop human rights compliant drug policies, covering the spectrum of cultivation to consumption. Harnessing the universal nature of human rights, the document covers a range of policy areas from development to criminal justice to public health.
International
Philippines Quits International Criminal Court Over Drug War Investigation. A year after the Philippines told the United Nations it was quitting the world's only permanent war crimes tribunal because it is investigating human rights abuses in the bloody war on drugs led by President Rodrigo Duterte it has now officially withdrawn from the International Criminal Court. Manila moved to quit after the body launched a preliminary examination in 2018 into President Rodrigo Duterte's drug crackdown that has killed thousands and drawn international censure. However, the ICC said its preliminary investigation into Filipino drug war abuses would continue.