Today's lesson: Don't piss off you wife if you're a narc taking home dope in evidence bags and doing it. Plus, a Border Patrol agent goes to prison, a North Carolina narc gets probation for pilfering cash, and more. Let's get to it: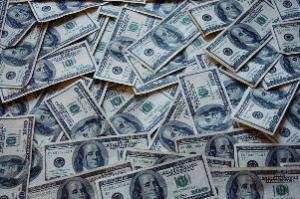 In Alice, Texas,
a Jim Wells County narcotics investigator was suspended last Thursday
after his wife accused him of wrongdoing. Narcotics Investigator Lt. Ernie Rivera and his wife got in a domestic dispute, and when Alice police arrived, she told them Rivera used drugs and led them to a closet where they found an evidence bag containing drugs. She told police Rivera would confiscate drugs and bring them home for personal use. Rivera was not arrested.
In Freehold Borough, New Jersey, a Monmouth County probation was arrested last month for allegedly repeatedly sexually assaulting a drug court probationer under his supervision over a two-year period. Probation Officer Henry Cirignano is accused of extorting sex from the victim more than a hundred times by threatening to tell the court she had violated her probation if she refused. He went down because he communicated some of his threats via text messages, which the victim saved.
In Hollywood, Florida, a Miami-Dade corrections officer was arrested last Friday after she was caught selling large amounts of heroin laced with fentanyl near a grade school. Officer Adina Spry was caught with more than 65 grams of heroin and fentanyl, as well as cocaine, methamphetamine, drug paraphernalia, a credit card skimming device, and a gun. She is charged with selling heroin within 1,000 feet of a school, trafficking fentanyl, possession of cocaine, possession of methamphetamine, and possession of a credit card skimming device. At least report, she was still in jail on a $100,000 cash bond.
In Chicago, a former Chicago police officer was convicted Monday of ripping off drug dealers. Eddie Hicks, 70, had fled trial 15 years, but was arrested in 2017 in Detroit. Prosecutors described him as the ringleader of a five-man crew who posed as federal agents to shake down drug dealers for cash and drugs. He was convicted of racketing, drug, and gun charges, as well as jumping bail before trial in 2003.
In Progreso, Texas, a former Progreso police sergeant was convicted last Wednesday of providing information to drug trafficking organizations. Giovanni Hernandez, 45, went down in an undercover operation where an informant solicited his assistance in moving dope thrown the town. Hernandez ended up scouting for the drug traffickers to help allow a vehicle he thought was loaded with cocaine make its way through the city. He was found guilty of two counts of aiding and abetting the attempt to possess with intent to distribute more than five kilograms of cocaine. He's looking at a minimum of 10 years in federal prison.
In Morganton, North Carolina, a former Burke County sheriff's narcotics officer was sentenced last Wednesday to four years' probation for stealing more than $13,000 from the agency's Narcotics Task Force. Jody Wayne Price, 46, had earlier pleaded guilty to embezzlement for repeatedly keeping for himself portions of checks written for "special funds" for drug enforcement operations.
In San Diego, a former Border Patrol agent was sentenced last Friday to nine years in federal prison for taking bribes from drug traffickers. Robert Hall, 45, had admitted accepting $5,000 bribes to help traffickers bring loads of marijuana across the border and pleaded guilty to one count of bribery.