Marijuana and medical marijuana bills are seeing action in the states, South Dakota's governor vetoes an industrial hemp bill, a key UN organization calls for global drug decriminalization, and more.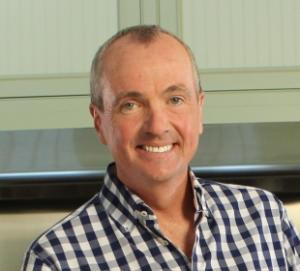 Marijuana Policy
Colorado Bill to Allow Social Consumption Filed. State Rep. Jonathan Singer (D) and cosponsors filed House Bill 1230 last Friday. The bill would pave the way for legal marijuana "tasting rooms" beginning in January. The bill would also allow hotels, spas, and other businesses to apply for cannabis licenses. A similar bill was vetoed by Gov. John Hickenlooper last year, but now the governor is the more marijuana-friendly Jared Polis.
Minnesota Senate Committee Kills Legalization Bill. The Senate Judiciary Committee on Monday killed a bill that would have legalized marijuana on a 6-3 vote along party lines. SF 619 would have allowed adults to use, possess, grow, and buy marijuana from licensed retailers.
New Jersey Governor, Key Lawmakers Announce Agreement on Legalization Bill. Gov. Phil Murphy (D) and legislative leaders announced Tuesday that they had reached agreement on a bill to legalize marijuana. They also announced that they planned to pass the bill on March 25. "I believe that this legislation will establish an industry that brings fairness and economic opportunity to all of our communities while promoting public safety by ensuring a safe product and allowing law enforcement to focus their resources on serious crimes," the governor said.
New York Legalization Bid Hits Bump. Gov. Andrew Cuomo (D) said Monday that it is now unlikely that marijuana legalization will be included in the state budget, which is due this month, suggesting that there are roadblocks remaining on the path to legalization. "I'm no longer confident marijuana will be done in the budget," Cuomo told reporters at the Capitol, adding that legislative leaders are still far apart on a path forward. "I've had discussions with them on it. There is a wide divide on marijuana. I believe ultimately we can get there, and we must get there," he said. "I don't believe we get there in two weeks. And also that's what the legislative leaders have said."
Washington Senate Approves Expungement Bill. The Senate on Monday approved SB 5605, which would expunge some 69,000 past convictions for misdemeanor marijuana possession in the state. A companion measure is moving in the House.
Medical Marijuana
Earl Blumenauer Reintroduces Veterans Medical Marijuana Bill. Rep. Earl Blumenauer (D-OR) is back once again with a bill that would allow doctors at the Veterans Administration to recommend medical marijuana to veterans. HB 1647 is similar to bills that Blumenauer has sponsored for the past several years but were blocked by intransigent House Republican leaders. This year, though, the Democrats control the House.
Michigan Adds Cerebral Palsy to List of Qualifying Conditions. The Department of Licensing and Regulatory Affairs announced Monday that it had added cerebral palsy to the list of qualifying conditions to use medical marijuana. It rejected adding chronic aggressive behavior after panel members unanimously recommended denial.
New Mexico Medical Marijuana Access Expansion Bill Passes Senate. The Senate on Monday approved SB 406, which would allow for onsite consumption of medical marijuana at dispensaries, allow people living on Indian land to grow their own, and create civil protections for patients for schooling, child custody, and medical care. A similar bill was vetoed by Gov. Susana Martinez (R) last year, but she's gone now.
Hemp
South Dakota Governor Vetoes Hemp Bill. Gov. Kristi Noem (R) on Monday vetoed HB 1191, which would have legalized industrial hemp production in the state. In her veto message, she said it could be a first step toward legalizing marijuana and that it could make law enforcement's job more difficult. The bill passed the House overwhelmingly but passed the Senate by a margin just short of veto-proof. It's not clear yet whether the legislature will attempt an override.
International
Key UN Organization Calls for Global Drug Decriminalization. The UN Chief Executives Board (CEB), representing 31 UN agencies including the Office on Drugs and Crime, had adopted a position calling on member states to adopt science-based, health-oriented approaches to drug policy—namely decriminalization. The policy shift came in January, but was not publicly announced.
Israel's Netanyahu Says He's Open to Marijuana Legalization. Faced with a party that advocates marijuana legalization gaining momentum in the weeks before national elections, Israeli Prime Minister Benjamin Netanyahu said Monday he was looking into legalizing it himself. Younger voters have been drifting toward support for the Zehut Party before the April 9 elections.
UN Reports Methamphetamine Production Skyrocketing in Southeast Asia. The UN Office on Drugs and Crime reported Monday that methamphetamine production in Southeast Asia is booming, with prices dropping and usage expanding even as seizures hit record highs. "Data on seizures, prices, use, and treatment all point to continuing expansion of the methamphetamine market in East and Southeast Asia," said Tun Nay Soe, the agency's inter-regional program coordinator. "The shift to methamphetamine has affected even countries traditionally known to have a relatively large market for heroin, such as China and Malaysia," he added. "In Malaysia, the number of methamphetamine users detected by law enforcement authorities surpassed that of heroin users for the first time in 2017."