In a dramatic change of course, Malaysia is moving toward drug decriminalization; the UN says cocaine production hit an all-time high in 2017, Cory Booker files a bill to protect immigrants with marijuana convictions, and more.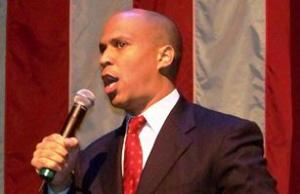 Marijuana Policy
Cory Booker Files Bill to Protect Immigrants from Being Deported for Marijuana. Democratic presidential contender and New Jersey Sen. Cory Booker filed a bill Thursday that would bar the US from deporting immigrants and denying citizenship to people convicted of marijuana offenses. More than 34,000 people were deported for marijuana offenses between 2012 and 2017, according to Human Rights Watch. The bill is the Remove Marijuana from Deportable Offenses Act. It is not yet available on the congressional web site.
Congressional Bill Would Allow Marijuana Imports and Exports Between Legal States. Sen. Ron Wyden (D-OR) and Rep. Earl Blumenauer (D-OR) on Thursday filed a bill to allow states to legally export and import marijuana. The bill would allow states that have legalized marijuana to enter into mutual agreements to engage in interstate pot commerce. "As more and more states legalize cannabis, the gap between state and federal laws will only grow more confusing for both legal businesses and consumers," Wyden said in a press release.
The solution is clear: the federal government needs to end its senseless and out of touch prohibition. As we fight for that ultimate goal, however, Congress can and should immediately act to protect the will of Oregonians and voters in other states from federal interference -- and that should include interstate cannabis commerce," he said. Read the text of the bill here.
California Legislature Approves Bill Extending Provisional Permits. The Assembly voted 57-11 Thursday to approve Assembly Bill 97, which will extend the lifespan of provisional business licenses for marijuana operations until 2022. Since the measure passed the Senate on Monday, the bill now goes to the desk of Gov. Gavin Newsom (D), who is expected to sign it. The measure is a bid to bolster the state's flagging legal marijuana industry.
Harm Reduction
New Jersey to Allow Paramedics to Initiate Buprenorphine. State Health Commissioner Shereef Elnahal signed an executive order this week that will allow paramedics to administer buprenorphine, an opioid addiction medication. The aim is to encourage people who have been administered naloxone to reverse an opioid overdose to go right to buprenorphine in the wake of the overdose recovery. Buprenorphine is considered the gold standard for opioid treatment drugs.
International
UN Says Cocaine Production at Record Levels in 2017. The UN Office on Drugs and Crime (UNODC) reported Thursday that cocaine production jumped 13% in 2017 to 1,275 tons, the largest quantity ever reported. Although Colombia accounts for about 70% of total production, output was also increasing in both Bolivia and Peru. Colombian cocaine manufacture has quadrupled between 2013 and 2017.
Malaysia Moving Toward Drug Decriminalization. Malaysia plans to drop criminal penalties for the use and possession of small amounts of drugs, Health Minister Dzulkefly Ahmad said Thursday. The country currently has some of the world's toughest penalties for drug possession and more than 1,200 prisoners on death row, most for drug offenses. Less than half a pound of marijuana can merit a death sentence under current law. Ahmad said drug addiction is a complex, relapsing medical condition and throwing an addict into jail will not cure him. "Drug decriminalization will indeed be a critical next step toward achieving a rational drug policy that puts science and public health before punishment and incarceration," Dzulkefly said. "An addict shall be treated as a patient, not as a criminal, whose addiction is a disease we would like to cure."
(This article was prepared by StoptheDrugWar.org's 501(c)(4) lobbying nonprofit, the Drug Reform Coordination Network, which also pays the cost of maintaining this website. DRCNet Foundation takes no positions on candidates for public office, in compliance with section 501(c)(3) of the Internal Revenue Code and does not pay for reporting that could be interpreted or misinterpreted as doing so.)