In a sign of marijuana's momentum, a Senate committee will take up a pot banking bill next week, Ohio backs away from barring drug felons from food stamp eligibility, the Berkeley city council takes up decriminalizing natural psychedelics, and more.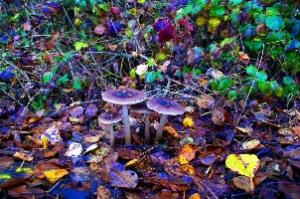 Marijuana Policy
Senate Schedules Hearing on Marijuana Business Banking Access. The Republican-controlled Senate Banking, Housing, and Urban Affairs Committee has scheduled a hearing next Tuesday to examine state-legal marijuana businesses' lack of access to banking services. A House marijuana banking bill has passed out of committee and now has 206 cosponsors. At the same time, though, DEA marijuana arrests increased by about 20%.
DEA Chopping Down Fewer Marijuana Plants but Making More Pot Busts. As more states legalize marijuana, the number of plants seized by the DEA is declining. The DEA reported seizing 2.8 million indoor and outdoor plants last year, a decline of 17% from 2017. At the same time, though, the DEA arrested about 20% more people for marijuana offenses. These increased arrests, however, are not occurring in the legal pot states, but in places such as Kansas and Louisiana.
Psychedelics
Berkeley City Council Committee Considers Decriminalizing Psychedelics Today. Decriminalize Nature, the same folks who successfully got neighboring Oakland to approve a psychedelic decriminalization ordinance, now has a similar ordinance under consideration in Berkeley. The city council's Public Safety Committee will take it up today and can decide to either hold it for further hearings or advance it to the full council.
Collateral Consequences
Ohio Scraps Plan to Ban Food Stamps for Drug Offenders. The state Department of Job and Family Services has abandoned a draft rule that would have denied food stamps to people who had been convicted of felony drug offenses. The department backed down after the ACLU of Ohio posted the draft rule on Twitter, along with a letter of opposition. Kimberly Hall, the department's director, called it an error. "The draft rule to change Ohio's policy on SNAP eligibility for those with felony drug offenses was submitted for review in error," she said in an emailed statement. "This error is being corrected. There will be no policy change."