Columbus, Ohio, is moving to decriminalize up to seven ounces of weed, an expungement bill could clear the records of 235,000 Michigan pot offenders, Sri Lanka's president tells a whopper, and more.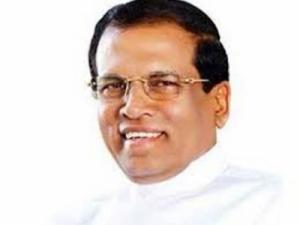 Marijuana Policy
Michigan Expungement Bill Could Clear Records for 235,000 People. State Sen. Jeff Irwin (D-Ann Arbor) is set to file a bill this week that would automatically clear misdemeanor convictions for small-time pot possession for some 235,000 people. "We would go in through the Michigan State Police's database and make changes to records electronically and administratively without having to go through all the time and expense of going through the courts," Irwin said. "This is so important to a large number of people in Michigan ... who when they're applying for jobs or student loans, they're put in a position where their record can affect their future." Both Gov. Gretchen Whitmer (D) and Attorney General Dana Nessel (D) have said they favor clearing those low-level marijuana convictions.
Columbus, Ohio, Moves to Decriminalize Up to Seven Ounces. The city council on Monday unveiled a proposal to decriminalize the possession of up to seven ounces of marijuana. People caught with less than 100 grams would face a $10 fine, while those caught with between 100 and 200 grams would face a $25 fine. Possession of more than 200 grams would still be a felony. The council could vote on the ordinance as early as next Monday, with a public hearing set for this coming Thursday.
Medical Marijuana
Utah Delays Deadline to Award Medical Marijuana Licenses. The Utah Department of Agriculture and Food announced Saturday that it is delaying the announcement of who will grow the state's medical marijuana to the end of the month. State officials had originally estimated a July 15 deadline for the decision. More than 80 farmers and businessmen have applied for the state's 10 grower licenses.
International
Scotland's Record Number of Drug Deaths Prompts Call for UK Drug Policy Reform. National Records of Scotland has reported that 1,187 people died of drug overdoses last year, the highest rate ever recorded and more than double the 574 drug deaths in 2008. The report is leading to calls for radical reforms of United Kingdom drug policies.
Sri Lanka President Falsely Blames Drug Gangs for Easter Church Attacks. President Maithripala Sirisena claimed Monday that international drug gangs orchestrated the deadly Easter Sunday church bombings that left 258 dead, contradicting his own earlier statements blaming the attacks on Islamists, as well as other statements from authorities clearly pointing the finger at the jihadist group Thowheeth Jamaath. Islamic State has claimed credit for the attacks as well. While Sirisena said the day after the attacks that local terrorists and international terror groups were responsible, he blamed "drug barons" on Monday. "Drug barons carried out this attack to discredit me and discourage my anti-narcotics drive. I will not be deterred," he said. Sirisena is fighting to reinstate the death penalty for drug offenses.