New medical marijuana laws take effect in Georgia and Virginia, medical marijuana expansion is coming to New Jersey, a Florida appeals court throws out Rick Scott-era rules for producers, and more.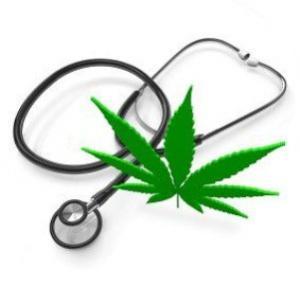 Florida
Florida Governor Signs Bill Allowing CBD for Child Epilepsy Patients. Gov. Ron DeSantis (R) on June 28 signed into law HB 7107, which allows for the use of Epidiolex to treat seizures in children. Epidiolex, from GW Pharmaceutical, is "the first FDA-approved drug that contains a purified substance derived from marijuana." The new law changes the drug's classification from Schedule I to Schedule IV.
Florida Appeals Court Finds Law Limiting Medical Marijuana Companies Unconstitutional. The state's 1st District Court of Appeal has ruled that Rick Scott-era rules are unconstitutional and violate Amendment 2, the ballot measure that legalized medical marijuana in the state. The current vertically integrated system that requires companies to grow, process, package, and sell their own medical marijuana violates the amendment, the court ruled, and so does the system that caps licenses. The ruling upholds in part a 2018 Leon County Circuit Court decision that also ruled the system unconstitutional.
Georgia
Georgia CBD Access Law Now in Effect. Four years after the legislature approved the use of CBD for registered patients but failed to provide any means of access to the substance, a law that aims to do that is in effect as of July 1. HB 324 allows six private companies to grow medical marijuana to produce low-THC CBD cannabis oil and allows pharmacies to sell it to patients.
New Jersey
New Jersey Governor Signs Medical Marijuana Expansion Bill. Gov. Phil Murphy (D) last Tuesday signed into law signed the Jake Honig Compassionate Use Medical Cannabis Act (S 10). The bill greatly expands the state medical marijuana program by increasing the number of qualifying conditions, raising caps on the amount that may be purchased and possessed, and increasing the number of grower permits.
Virginia
Virginia Medical Marijuana Changes Now in Effect. Three new laws intended to expand patient access to medical marijuana went into effect July 1. SB1557 will allow medical marijuana providers to create products such as capsules, topicals, lozenges, and suppositories, as opposed to just oils. SB1719 adds "registered agents" for those patients physically unable to pick up or receive delivery of their medical cannabis, like those in hospice, assisted living facilities, and those who rely on home healthcare providers. HB1720 allows school healthcare providers to administer medical marijuana to registered student patients just as they would any other medication.