Arizona marijuana legalization supporters prepare to try again, New Jersey is set for a big medical marijuana expansion, tension in Colombia's coca fields, and more.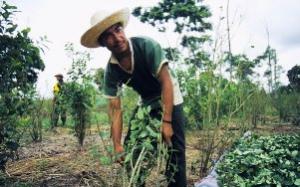 Marijuana Policy
Arizona 2020 Legalization Initiative Campaign Getting Underway. Marijuana legalization supporters are set to try once again to legalize weed via the popular vote after coming up short in 2016. Proponents argue the scenery has shifted enough since then that they can win next year. They will need some 237,000 valid voter signatures by next summer to qualify for the November 2020 ballot.
Medical Marijuana
New Jersey Governor Signs Medical Marijuana Expansion Bill. Gov. Phil Murphy (D) on Tuesday signed into law signed the Jake Honig Compassionate Use Medical Cannabis Act (S 10). The bill greatly expands the state medical marijuana program by increasing the number of qualifying conditions, raising caps on the amount that may be purchased and possessed, and increasing the number of grower permits.
Asset Forfeiture
Hawaii Governor Faces Pressure to Not Veto Asset Forfeiture Reform Bill. After hinting last week that he might veto civil asset forfeiture reform legislation, Gov. David Ige (D) is facing rising pressure from lawmakers and others to change course. The measure, HB 748, which would end civil asset forfeiture, passed both houses of the legislature without a dissenting vote. But Ige called civil asset forfeiture "an effective and critical law enforcement tool that prevents the economic benefits of committing a crime from outweighing consequential criminal penalties and punishment." Lawmakers such as bill sponsor Rep. Joy San Buenaventura (D-Puna) countered that the bill is necessary to protect "innocent people whose property was seized because of legalized theft by the government." The practice amounts to "policing for profit," she added. The ACLU of Hawaii is also calling on Ige to not veto the bill.
International
Colombia Complains Armed Groups are Planting Land Mines to Protect Coca Crop. Colombia's High Commissioner for Peace Miguel Ceballos told the Organization of American States Tuesday that the leftist National Liberation Army (ELN) and the rightist paramilitary force the Urabeños have both resumed planting land mines to protect coca crops from manual eradication efforts. Ceballos said the mining is increasing the isolation of indigenous and Afro-Colombian communities and undermining the peace process. "Planting landmines again stalls the adequate implementation of the peace accords, because it prevents populations from returning to their territories," he told journalists. Since 1990, more than 400 crop eradicators have been wounded by land mines and 46 killed.