A battle over fentanyl analogues is brewing on Capitol Hill, various new drug laws went into effect yesterday, North Dakota marijuana advocates plan another initiative, and more.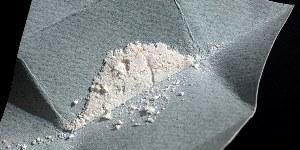 Marijuana Policy
Delaware Lawmakers Ease Marijuana and Alcohol Laws. The legislature has passed a bill expanding marijuana decriminalization to include juveniles. Under current law, small time possession is decriminalized for adults, but people under 18 face a misdemeanor charge. The new bill makes possession of an ounce or less of marijuana a civil offense in all cases for a first or second offense. A third or subsequent offense would subject anyone under 21 to a misdemeanor criminal charge. Lawmakers also approved a bill making consumption or possession of alcohol by a minor a civil offense for the first and second offenses. Both bills now head to the desk of Gov. John Carney (D) for his signature.
New Mexico Marijuana Decriminalization Now in Effect. As of July 1, the possession of up to a half ounce of marijuana is no longer a criminal offense but is now a civil infraction punishable by a fine of no more than $50. Paraphernalia possession is also now decriminalized.
New Mexico Governor Forms Working Group on Marijuana Legalization. Gov. Michelle Luhan Grisham (D) announced last Friday that she will form a working group to study strategy for legalizing marijuana in the state next year. She "will place the matter of legalization on her call for the Second Session of the 54th Legislature, a 30-day session which will begin January 2020," her office said in a press release. In the meantime, she announced the formation of the Cannabis Legalization working group, comprised of lawmakers, stakeholders, and law enforcement officials. "This group will ensure we begin the next session with a credible, equitable and cohesive legalization proposal that will incorporate all public safety concerns, workplace regulations, labeling requirements that protect underage children and all manner of other issues," Lujan Grisham said. "There are open questions about how legalization can work best for New Mexico. This group will answer those questions, and we will arrive at the next session prepared."
North Dakota Legalizers Roll Out New Ballot Proposal. Legalize ND, the folks behind the failed 2018 marijuana legalization initiative, are back with a new ballot proposal for 2020. Unlike the 2018 initiative, which was very wide open, this new draft sets limits on marijuana possession, bans personal cultivation, and establishes a 10% excise tax on sales. The group will spend the next two weeks reviewing the proposal before presenting it to state officials to begin the official initiative process. Another group is already planning a 2020 constitutional amendment to end marijuana prohibition.
Medical Marijuana
Florida Governor Signs Bill Allowing CBD for Child Epilepsy Patients. Gov. Ron DeSantis (R) last Friday signed into law HB 7107, which allows for the use of Epidiolex to treat seizures in children. Epidiolex, from GW Pharmaceutical, is "the first FDA-approved drug that contains a purified substance derived from marijuana." The new law changes the drug's classification from Schedule I to Schedule IV.
Georgia CBD Access Law Now in Effect. Four years after the legislature approved the use of CBD for registered patients but failed to provide any means of access to the substance, a law that aims to do that is now in effect. HB 324 allows six private companies to grow medical marijuana to produce low-THC CBD cannabis oil and allows pharmacies to sell it to patients.
Virginia Medical Marijuana Changes Now in Effect. Three new laws intended to expand patient access to medical marijuana went into effect July 1. SB1557 will allow medical marijuana providers to create products such as capsules, topicals, lozenges, and suppositories, as opposed to just oils. SB1719 adds "registered agents" for those patients physically unable to pick up or receive delivery of their medical cannabis, like those in hospice, assisted living facilities, and those who rely on home healthcare providers. HB1720 allows school healthcare providers to administer medical marijuana to registered student patients just as they would any other medication.
Heroin and Prescription Opioids
Fight Brewing Over Bill to Keep Fentanyl Analogue Plan in Place. Justice Department officials are squaring off against some Democrats and criminal justice and drug policy reformers over a bill that would keep fentanyl analogues in the same category as heroin, making it easier for the government to prosecute traffickers. An emergency ban on the substances is set to expire in February. The Stopping Overdoses of Fentanyl Analogues Act (S 1622), sponsored by Sen. Ron Johnson (R-WI) has caused some Democrats to worry whether the blanket rescheduling of fentanyl-related substances could create barriers for researchers. Meanwhile, groups including the Drug Policy Alliance and the ACLU are opposing the bill, arguing that it would create harsher sentencing and more targeting of communities of color without reducing overdoses.
International
British Home Office Backs Move to Let Hard Drug Users Test Their Stashes. The Home Office has announced that it will license a series of laboratories where users of Class A drugs such as heroin and cocaine can test their drugs for purity and quality without fear of arrest. Under the plan, drug users could take dose-sized quantities of their drugs to be tested, and then would have a 20-minute consultation about drug use and paths to treatment.
Philippines Medical Marijuana Bill Reintroduced. A bill to legalize medical marijuana was filed in the House on Monday. Similar bills have been filed each year since 2014. Last year, the bill passed the lower house but failed to get out of the Senate.
Peruvian Rebel Remnants Kill Three Soldiers in Key Coca Zone. Remnants of the 1980s guerrilla group the Shining Path killed three soldiers in ambushes in the Valle de los Ríos Apurímac, Ene y Mantaro (VRAEM) region of central Peru late last month. The VRAEM is Peru's largest coca growing area, and the military has vowed "total pacification" there, but the Shining Path remnants, who mainly subsist off the coca and cocaine trade, apparently beg to differ.