The attorney general-to-be puts his vow to not go after legal businesses in writing, Baltimore ends pot possession arrests, a Houston drug raid turns violent and deadly, and more.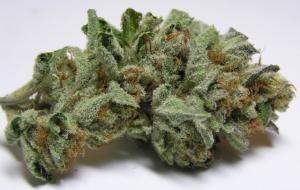 Marijuana Policy
Attorney General Nominee Puts Pledge to Leave Legal Pot Alone in Writing. The man nominated as the next US attorney general, William Barr, has now put his pledge earlier this month to not "go after" state-compliant legal marijuana operations in writing. Responding to written questions from senators, Barr wrote: "As discussed at my hearing, I do not intend to go after parties who have complied with state law in reliance on the Cole Memorandum." That memorandum, crafted in the Obama era, provided some security for legal marijuana businesses but was rescinded by then-Attorney General Jeff Sessions last year.
Minnesota GOP Senate Leader Just Says No to Legal Marijuana Bills. Senate Majority Leader Paul Gazelka said Monday that bills aiming to legalize marijuana had no chance of passing his chamber. "Legalizing marijuana is...not something I would consider a priority issue," he said. Democrats control the House, but Republicans hold a two-seat majority in the Senate.
Baltimore To Stop Prosecuting Marijuana Possession, Vacate 5,000 Convictions. State's Attorney Marilyn Mosby announced Tuesday that the city will stop prosecuting pot possession cases and will move to vacate some 5,000 marijuana-related convictions. "Is the enforcement and prosecution of marijuana possession making us safer as a city? The answer is emphatically no," she said. More than 95% of those arrested for simple possession in the city have been black.
Medical Marijuana
Second Florida Bill to End Ban on Smoking Medical Marijuana Filed. State Sen. Jeff Brandes (R-St. Petersburg) has filed SB 182, which would end the state's ban on smoking medical marijuana. A similar bill, SB 372, was filed earlier this month by Sen. Gary Farmer (D-Fort Lauderdale). The ban has also been challenged in the courts, and GOP Gov. Ron De Santis has said that he will drop the state's appeal in the case if lawmakers don't eliminate the ban.
Law Enforcement
Houston Drug Raid Leaves Two Suspects Dead, Four Officers Shot. A forced entry raid of a house where heroin sales were suspected resulted in four police officers shot and wounded and two people in the house shot dead by police. Police came under fire as soon as they knocked down the door and attempted to enter the residence. Investigators found no heroin, but they found marijuana and a white powder believed to be cocaine or fentanyl, Police Chief Art Acevedo said at a news conference.