A federal medical marijuana research bill has been refiled without a bothersome provision, Wisconsin's new Democratic governor now supports marijuana legalization, a Virginia House panel kills decrim and legalization bills, and more.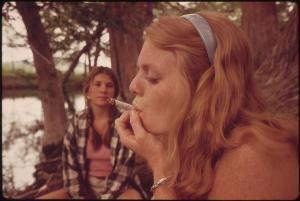 Marijuana Policy
Virginia House Panel Kills Marijuana Reform Bills. A House Courts of Justice subcommittee led by conservative Republicans killed a pair of marijuana reform bills Wednesday night. One of the bills would have decriminalized pot possession; the other would have legalized marijuana. They both died on 6-2 votes in the subcommittee.
Wisconsin Governor Endorses Marijuana Legalization. New Gov. Tony Evers (D), who campaigned in support of medical marijuana, has now gone a step further, saying he now supports recreational marijuana legalization. "At the end of the day do I favor legalization? Yes," Evers said Tuesday. "I want it to be done correctly so we will likely have in our budget a first step around medical marijuana." He also said he may call for a statewide referendum on legalization. Such a referendum would only be advisory but could put pressure on recalcitrant Republicans in the legislature.
Medical Marijuana
Federal Medical Marijuana Research Bill Reintroduced. Rep. Matt Gaetz (R-FL) on Wednesday refiled the Medical Cannabis Research Act. It is not yet available on the congressional website. The bill would require the Justice Department to approve more producers of research-grade marijuana, allow the Department of Veterans Affairs to inform patients about medical marijuana studies they can participate in, and protect medical marijuana research institutions. A provision in last year's version that barred people with drug convictions from growing research marijuana has been removed after Democrats complained about it last year.
Florida Governor Will End Fight to Block Smoking Buds. New Gov. Ron DeSantis (R) said Thursday that if the legislature doesn't move to allow the smoking of medical marijuana by March, he will drop the state's appeal to keep the ban in place. A state court had blocked the ban, but DeSantis' predecessor, former Gov. Rick Scott, ordered the appeal.
Michigan Will Allow Unlicensed Dispensaries to Reopen. The Medical Marihuana Licensing Board agreed Wednesday to allow dispensaries that are in the process of applying for a license and who have local approval to stay open until March 31. The move comes amidst a medical marijuana shortage caused in part by the board's closure of 72 unlicensed dispensaries on January 1.
Wisconsin Governor Ready to Move on Medical Marijuana. New Gov. Tony Evers (D) said he will include a "first step" toward legalizing medical marijuana in his state budget proposal. "I just want to make sure we do it correctly," he said. He will face a tough fight in the legislature, where Republicans control both houses. Assembly Speaker Robin Vos has said she is open to addressing medical marijuana, but Senate Majority Leader Scott Fitzgerald has said he doesn't support it.