William Barr addresses concerns about his sentencing policy history, New Jersey Gov. Phil Murphy (D) reiterates his call to pass a legalization bill, Ohio sees its first medical marijuana dispensary, and more.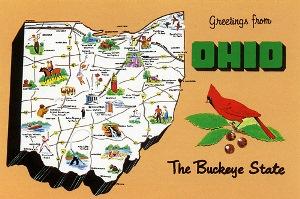 Marijuana Policy
New Jersey Governor Renews Call for Marijuana Legalization. Gov. Phil Murphy (D) used his State of the State address Tuesday to renew his call for marijuana legalization. "By legalizing adult-use marijuana – first and foremost – we can reverse the inequality and unfairness left from years of failed drug policies and shift public safety resources to where they can do the most good," he said. He also called for the expungement of past pot possession arrests. "We must ensure that those with a past mark on their records because of a low-level offense can have that stain removed, so they can move forward to get a stable job or an education," he said. A legalization bill is already very near the finish line, but Murphy and legislators are still haggling over issues such as tax rates.
Medical Marijuana
Ohio Dispensary Sales Begin Today. A Sandusky dispensary initiated the era of legal medical marijuana sales in the Buckeye State on Wednesday, making its first sale to a card-carrying woman who suffers from multiple sclerosis. Four other dispensaries have received their final licenses but have not opened yet. Eventually, there should be 56 dispensaries statewide.
South Carolina Legislators Unveil Medical Marijuana Bill. A pair of Republican legislators, state Sen. Tom Davis and Rep. Peter McCoy, on Tuesday filed a medical marijuana, the Compassionate Care Act (S 366). "This is South Carolina, not California or Colorado, and what the vast majority of people in our state want is a socially conservative medical marijuana law, one that provides medical patients truly in need with relief but draws a bright line against recreational use by imposing strict penalties," Davis said.
Sentencing
Attorney General Nominee Defends Harsh Sentencing But Says He is Open to Sentencing Reform. During his Senate confirmation hearing Tuesday, Trump's nominee for attorney general, William Barr, defended his role in harsh mandatory minimum sentencing practices in the 1980s and 1990s but said he is now open to sentencing reforms, such as the Fair Sentencing Act, which passed Congress last month. "From my perspective, the very draconian penalties on crack were put in place initially because when the crack epidemic first hit, it was like nuclear weapons going off in inner cities," Barr told Sen. Dick Durbin (D–Ill.). "The initial reaction was actually trying to help those communities. Over time, those same leaders are now saying to us, 'This is devastating. Generations of us have been incarcerated.' And we should listen to the same people we were listening to before."