William Barr suggests he'll keep hands off of state-legal marijuana, New York's governor unveils his marijuana legalization plan, government witnesses in the El Chapo trial undercut Trump's drug justification for his border wall, and more.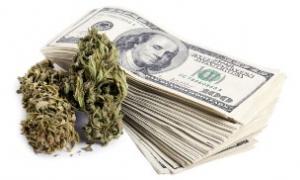 Marijuana Policy
US Attorney General Nominee Says He Supports Federal Pot Prohibition, But Won't Go After State Law-Compliant Operations. During his confirmation hearing Tuesday, attorney general nominee William Barr said he would support banning marijuana "everywhere," but that he did not want to "upset settled expectations" in states that have already legalized marijuana. "I'm not going to go after companies that have relied on the Cole Memorandum," Barr told the committee. "However, we either should have a federal law that prohibits marijuana everywhere, which I would support myself because I think it's a mistake to back off marijuana. But if we want a federal approach, if we want states to have their own laws, let's get there and let's get there the right way."
Ilinois Governor Reiterates Pledge to Legalize Marijuana. In his inaugural address Monday night, incoming Gov. JB Pritzker (D) confirmed that he will indeed move ahead with a plan for marijuana legalization. "In the interests of keeping the public safe from harm, expanding true justice in our criminal justice system, and advancing economic inclusion, I will work with the legislature to legalize, tax and regulate the sale of recreational cannabis in Illinois," Pritzker said. A placeholder bill has already been filed in the Senate.
New York Governor Unveils Marijuana Legalization Plan. Gov. Andrew Cuomo (D) on Tuesday unveiled his plan to legalize marijuana in the state. His plan calls for a 22% tax on wholesale sales and a per-gram tax on growers. It would also set up licensing programs for growers, distributors, and retailers, with growers barred from opening retail shops. The plan would allow cities and counties the option of banning marijuana sales in their jurisdictions. Cuomo also vowed to institute expungement for past pot possession convictions.
Pregnancy
Pennsylvania Senator Wants to Punish Women Who Use Drugs While Pregnant. Late last month, the state Supreme Court ruled that pregnant women who use drug cannot be charged with child abuse because a fetus is not a child. That was too much for state Sen. Don White (R-Indiana County), who issued a press release Monday announcing plans to file a bill that would allow the state to punish them. "Regardless of what the court may rule, a mother's responsibility begins before her child is born and that should not be erased by a perceived ambiguity in the law," White said in a press release. The move is opposed by the ACLU of Pennsylvania, which said the issue is much more complex.
The Border
Government Witnesses in El Chapo Trial Testify That They Trafficked Drugs Through Tunnels, Ports of Entry, Not Over Wall-less Border. Sinaloa cartel members testifying as government witnesses at the trial of imprisoned cartel leader Joaquin "El Chapo" Guzman testified that most of the drugs they smuggled into the US came in fishing boats, trains, semi-trucks, and passenger vehicles entering the country at ports of entry. They testified that they've also used tunnels under the border, but none testified that they pushed drugs across an unwalled border.