Rhode Island's governor is ready to hop on the pot legalization bandwagon, Vermont solons are moving to legalize pot commerce, Ohio's governor rolls out a response to the opioid crisis, and more.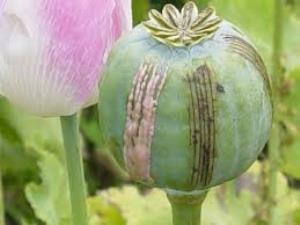 Marijuana Policy
Rhode Island Governor Proposes Marijuana Legalization. Gov. Gina Raimondo (D) is proposing marijuana legalization as part of her budget plan for the fiscal year beginning July 1. Her proposal would allow for regulated marijuana commerce but would ban home cultivation and place limits on the potency of products available for sale. The proposal would also limit the amount of THC in edibles to do more than 5 milligrams per serving. Raimondo has been slow to jump on the legalization bandwagon but said the state should now move in that direction because most of its neighbors are.
Vermont Legislators Prepare Bill to Allow Marijuana Sales. The Senate Judiciary Committee is planning to introduce a bill that would legalize marijuana commerce in the state. The state legalized marijuana possession last year but did not include a system of taxed and regulated sales. This bill would tax sales at 10%, with a 1% local option tax. The state's Marijuana Advisory Commission had recommended a 26% tax and funneling much of the tax revenues into the departments of public safety and health to pay for new enforcement and prevention efforts, but Judiciary Committee Chair Sen. Dick Sears (D-Bennington) wants the revenues to go into the general fund. He says the bill could pass the Senate within a month, but it faces a rockier path in the House.
Kratom
Utah Bill Would Regulate—Not Ban—Kratom. State Sen. Curt Bramble (R-Provo) has filed SB 58, the "Kratom Consumer Protection Act." The bill would create regulations about how the substance is sold in the state and would bar the sale and distribution of adulterated kratom.
Heroin and Prescription Opioids
Ohio Governor Confronts Opioid Crisis. Republican Gov. Mike DeWine signed an executive order Monday to create RecoveryOhio, an initiative aimed at confronting the state's opioid crisis. He appointed Alisha Nelson, who oversaw drug abuse policy in the attorney general's office to work"every day with a single-minded focus of fighting the drug epidemic," according to the executive order.
International
UN Says Opium Cultivation Down in Myanmar, Cites Rise of Synthetics. Opium cultivation in Myanmar declined for the fourth year in a row last year, the UN Office on Drugs and Crime said last Friday. UNODC said the 2018 crop was 10% smaller than the previous years. The agency also said the decline was due to a growing regional market in synthetic drugs.