It's a landmark day for voting rights in Florida, New York sees a pair of bills filed to expand medical marijuana access, and more.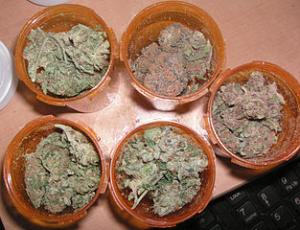 Medical Marijuana
South Carolina Medical Marijuana Bill Prefiled. State Rep. Rosalyn Henderson-Myers (D-Spartanburg) has prefiled a medical marijuana bill, HB 3081. The bill would allow patients to possess and consume -- but not grow -- marijuana. It would also allow licensed shops to cultivate and sell medical marijuana and require them to use laboratories for testing.
New York Bills Would Allow Medical Marijuana Smoking, Use at Schools. Sen. Gustavo Rivera (D) has pre-filed SB 490, which would allow patients to smoke their medicine, but bar smoking anyplace where tobacco smoking is banned, while Sen. Brian Benjamin (D) has pre-filed SB 219, which would allow designated caregivers to administer medical marijuana to patients on school grounds or school-sponsored events.
Voting Rights
Florida Formerly Incarcerated Can Now Sign Up to Vote. As of today, Floridians with felony convictions who have served their sentences can now register to vote. This is the result of state voters' November approval of Amendment 4, which passed with 64% of the vote. "This is a historic moment," said Melba Pearson, deputy director of the American Civil Liberties Union of Florida.