Federal marijuana prosecutions are dropping as more states legalize, Oregon ponders legal marijuana exports, a South Carolina poll shows strong support for medical marijuana, and more.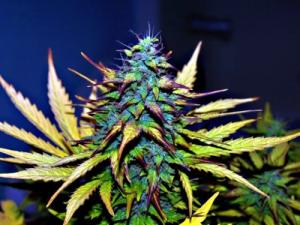 Marijuana Policy
Federal Marijuana Prosecutions Are Declining. In a year-end report from the Supreme Court, Chief Justice John Roberts noted that while overall drug prosecutions increased during Fiscal Year 2018, marijuana prosecutions were down. "Drug crime defendants, who accounted for 28 percent of total filings, grew two percent, although defendants accused of crimes associated with marijuana decreased 19 percent," Roberts wrote.
New York Governor Vows Marijuana Legalization in Inaugural Address. Gov Andrew Cuomo (D) used his inaugural address Tuesday to reiterate his support for legalizing marijuana. "When they write the history books and ask what did we do -- in the face of anger and division, when people were disillusioned, let New York's answer be that in this defining moment we brought healing and light and hope and progress and action," he said. "That New York led on legalizing recreational marijuana, bringing justice and new economic opportunity not for rich corporations, but for the poor communities that paid too high a price for too long." He also promised to propose "the most progressive agenda this state has ever seen, period" within a hundred days, and included marijuana legalization as part of that.
Oregon Ponders Becoming First State to Export Legal Marijuana. The Craft Cannabis Alliance, led by Adam Smith, is working with legislators on a plan to let the state start exporting marijuana to other legal pot states by 2021. Under draft language for a proposed bill, the state would allow wholesalers to ship across state lines to other legal pot states once the governor had signed a pact with the importing state to allow those deliveries. But any proposed bill to allow such sales faces obstacles at the federal level, where marijuana is still illegal.
Medical Marijuana
South Carolina Poll Has Strong Support for Medical Marijuana. A new poll from Benchmark Research finds that nearly three-quarters of South Carolinians are ready for medical marijuana. The poll had support at 72%, with even 63% of Republicans behind it. Medical marijuana bills last year won some committee votes, but were unable to advance.