Moves are underway in the minority of states that have not yet okayed medical marijuana to get it done, Arkansas medical marijuana cards are coming soon, Florida's ban on smoking medical marijuana heads for oblivion, and more.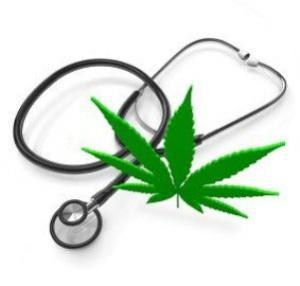 Arkansas
Arkansas Medical Marijuana Cards Valid Beginning Next Week. If you're a registered medical marijuana patient, the card is in the mail. The state Department of Health says more than 7,000 patient ID cards are being sent out now and will be active beginning next Friday.
Colorado
Colorado Bill to Protect Patients' Gun Rights Killed. A bill intended to protect the ability of medical marijuana patients to obtain and maintain concealed carry weapons permits died on a party-line vote Wednesday. SB 93, sponsored by Sen. Vicki Marble (R-Fort Collins), was killed in the Senate State, Veterans, and Military Affairs Committee. Marble said the Democrats' decision to kill the bill was unfair to medical marijuana users, but not unexpected. "They don't want to pass a gun bill," Marble said of the committee, on which she also sits. "Anything to do with guns they're not going to vote on."
Florida
Florida Legislature Advances Plan to Allow Smokable Medical Marijuana. Committees in both the House and the Senate approved bills that would allow patients to smoke their marijuana, although the House plan would limit it to pre-rolled joints with filters. A less restrictive Senate bill to allow smoking, SB 182, passed out of the Innovation, Industry, and Technology Committee Tuesday. Movement on the bills suggests lawmakers could pass the legislation before a March 15 deadline set by Gov. Ron DeSantis (R).
Kansas
Kansas Medical Marijuana Bill Filed. A bipartisan group of legislators filed a bill to legalize medical marijuana Wednesday. The measure, HB 2163, would provide registration for patients and licenses for medical marijuana growers and distributors and medical marijuana dispensaries. The bill would also establish the cannabis regulatory commission and taxation of cannabis.
Kentucky
.Kentucky Senate Sees Medical Marijuana Bill Filed. State Sen. Stephen West (R-Paris) has filed SB 170 to legalize medical marijuana in the state. Companion legislation, HB 136, was introduced last month.
Texas
Texas Medical Marijuana Bills Filed. The legislature will grapple with at least four different medical marijuana bills this session. The state already allows for the use of CBD cannabis oil for epilepsy, but these bills would all expand on that. Rep. Gina Hinojosa (D-Austin) has filed HB 122, which would legalize medical marijuana. Rep. Ron Reynolds (D-Missouri City) and Sen. José Menéndez (D-San Antonio) have proposed HB 209/SB 90. The bills would allow Texans with certain debilitating medical conditions to grow their own marijuana plants for personal use and would also create a licensing process for dispensaries and testing facilities. And Rep. Terry Canales (D-Edinburg) has filed HB 551. It would allow Texans who can currently use low-THC medical cannabis under the state's Compassionate Use Act to possess marijuana concentrate.
For extensive information about the medical marijuana debate, presented in a neutral format, visit MedicalMarijuana.ProCon.org.]