A House committee will take up legal marijuana banking issues next week, NY cops oppose legalization there, Maryland sees pot legalization bills filed, Texas sees medical marijuana bills filed, and more.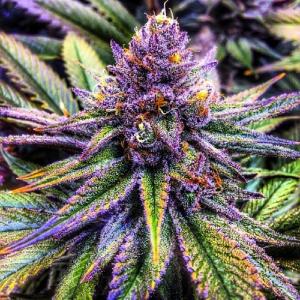 Marijuana Policy
Marijuana Banking Issues to Get House Hearing Next Week. In a refreshing change from the era of Republican control of the House, the Democratic leadership is ready to move on marijuana-related issues. A subcommittee of the House Financial Services Committee will hold a hearing on "Challenges and Solutions: Access to Banking Services for Cannabis-Related Businesses" next Wednesday.
Georgia Pot Decriminalization Bill Gets Hearing. A bill to decriminalize the possession of small amounts of marijuana, SB 10, got a hearing in the Senate Judiciary Committee Wednesday. The bill would make possession of a half-ounce or less an offense punishable by no more than a $300 fine and possession of under two ounces would be a misdemeanor. Under current state law, possession of more than an ounce is a felony.
Maryland Pot Legalization Bills Filed. State lawmakers in both chambers filed legislation Wednesday that would end marijuana prohibition in Maryland. SB0771, sponsored by Sen. William C. Smith, Jr. (D-Takoma Park), and HB0656, sponsored by Del. Eric Luedtke (D-Silver Spring), would make marijuana legal for adults 21 and older and establish a system in which cannabis is regulated and taxed for adult use. Past convictions for cannabis possession and cultivation would be automatically expunged. Del. David Moon (D-Takoma Park) filed a constitutional amendment, HB0632, which would establish a similar system. If enacted, it would be placed on the ballot and decided by Maryland voters in November.
New York Police Unions Oppose Pot Legalization. The state association of police unions unanimously opposes efforts to legalize marijuana. "We wanted to be on the record that we oppose it because it's an act of total irresponsibility," Michael Palladino, head of the New York Association of Police Benevolent Associations said Wednesday. "The Governor and lawmakers are trading public safety for a money grab to plug a budget deficit arising from mismanagement of taxpayer funds. Jeopardizing the public's safety is not something cops support."
Medical Marijuana
Arkansas Medical Marijuana Cards Valid Beginning Next Week. If you're a registered medical marijuana patient, the card is in the mail. The state Department of Health says more than 7,000 patient ID cards are being sent out now and will be active beginning next Friday.
Kansas Medical Marijuana Bill Filed. A bipartisan group of legislators filed a bill to legalize medical marijuana Wednesday. The measure, HB 2163, is not yet available on the legislative website but would provide registration for patients and licenses for medical marijuana growers and distributors and medical marijuana dispensaries. The bill would also establish the cannabis regulatory commission and taxation of cannabis.
Texas Medical Marijuana Bills Filed. The legislature will grapple with at least four different medical marijuana bills this session. The state already allows for the use of CBD cannabis oil for epilepsy, but these bills would all expand on that. Rep. Gina Hinojosa (D-Austin) has filed HB 122, which would legalize medical marijuana. Rep. Ron Reynolds (D-Missouri City) and Sen. José Menéndez (D-San Antonio) have proposed HB 209/SB 90. The bills would allow Texans with certain debilitating medical conditions to grow their own marijuana plants for personal use and would also create a licensing process for dispensaries and testing facilities. And Rep. Terry Canales (D-Edinburg) has filed HB 551. It would allow Texans who can currently use low-THC medical cannabis under the state's Compassionate Use Act to possess marijuana concentrate.
Asset Forfeiture
Utah Civil Asset Forfeiture Reform Bill Advances. Despite strong opposition from law enforcement, a bill that would require that all civil asset forfeiture cases be initially screened in state courts has advanced in the Senate. The measure, SB 109, passed the Senate Judiciary, Law Enforcement and Criminal Justice Committee Wednesday on a 4-1 vote. The bill would also mandate that seized funds go not to the seizing agency but to a grant fund operated by the state Commission on Criminal and Juvenile Justice.