The Florida medical marijuana mess continues, a Nebraska medical marijuana initiative has submitted proposed language, and more.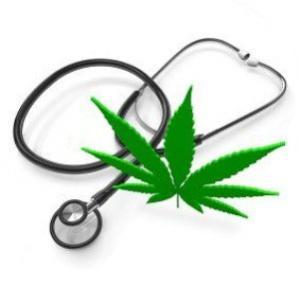 Florida
Second Florida Bill to End Ban on Smoking Medical Marijuana Filed. State Sen. Jeff Brandes (R-St. Petersburg) has filed SB 182, which would end the state's ban on smoking medical marijuana. A similar bill, SB 372, was filed earlier this month by Sen. Gary Farmer (D-Fort Lauderdale). The ban has also been challenged in the courts, and GOP Gov. Ron De Santis has said that he will drop the state's appeal in the case if lawmakers don't eliminate the ban.
Florida Bill to End Ban on Smoking Gets Twisted. A bill from Jeff Brandes (R-St. Petersburg) that would end the ban on smoking medical marijuana, SB 182, was so altered in the Senate Health Policy Committee Monday that Brandes now says it would be worse for patients that doing nothing at all. At the behest of Chairwoman Gayle Harrell (R-Port St. Lucie), the committee voted to require that patients seeking to use smokable marijuana get a second opinion from a physician and to mandate that doctors would only be able to order smokable marijuana if it were the only route of administration that would benefit the patient. Brandes says the bill "will have to be significantly amended" before he would send it to the Senate floor for a full vote.
Florida Judge Again Strikes Down Cap on Dispensaries. For the second time in a month, Leon County Circuit Court Judge Karen Gievers has struck down a state law capping the number of dispensaries a medical marijuana business can operate. The limit on the number of storefronts was not contained in the state's successful medical marijuana amendment but imposed by the legislature in 2017. In her opinion, Gievers harshly criticized the legislature and state health officials for failing to comply with the amendment. "The evidence clearly and conclusively establishes beyond any doubt that conveniently located medical marijuana dispensaries (as opposed to vehicle delivery, the only allowed alternative means of dispensing) promote authorized users' improved access to medical marijuana products and related information and services, at lower cost, and promote public safety (the stated goals for regulation in the amendment)," Gievers wrote in Friday's ruling.
Nebraska
Nebraska Medical Marijuana Initiative Backers File Proposed Language. A group calling itself Nebraskans for Sensible Marijuana Laws submitted its proposed language for a medical marijuana ballot initiative Tuesday. If approved for signature gathering, the initiative will need about 130,000 valid voter signatures to qualify for the 2020 ballot. The move comes after the state legislature has refused for years to pass legislation, but initiative organizers say they would prefer to achieve their goals by passing Legislative Bill 110, which is pending this session.
Wyoming
Wyoming Medical Marijuana Bill Filed. Republican House Majority Leader Eric Barlow has filed a bill to legalize medical marijuana, HB 278. The bill would create a strictly regulated system for the use and distribution of medical marijuana in the state.
[For extensive information about the medical marijuana debate, presented in a neutral format, visit MedicalMarijuana.ProCon.org.]