Pushback against marijuana legalization emerges in Illinois and New York, the federal prosecutor in Philadelphia has moved to block a supervised injection site, the Massachusetts Supreme Judicial Court will decide on whether an involuntary manslaughter charge is appropriate in a heroin overdose death case, and more.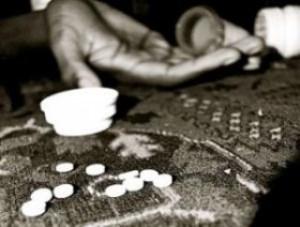 Marijuana Policy
Illinois Catholic Bishops Oppose Marijuana Legalization. The bishops in charge of all six of the state's Catholic dioceses have unsurprisingly come out against efforts in the state legislature to legalize marijuana. "As lawmakers consider this issue, it is important to remember they are not only debating the legalization of marijuana, but also commercialization of a drug into an industry the state will profit from," the bishops said in a statement. "In seeking the common good, the state should protect its citizens."
New York PTA Opposes Marijuana Legalization. The New York State Parent Teacher Association has Gov. Andrew Cuomo's (D) and the legislature's push to legalize marijuana. is urging Gov. Andrew M. Cuomo and state lawmakers to rethink their push to legalize adult-use marijuana. "In 2017 the American Medical Association stated that marijuana is a dangerous drug, a serious public health concern and that the sale of marijuana for recreational use should not be legalized," State PTA Executive Director Kyle Belokopitsky said in a statement. "We need to listen to experts on this and must do more to protect our children from substance use disorders. This is the wrong move for New York state, our children and their families." The bill the governor has proposed requires New Yorkers to be at least 21 years of age to consume marijuana.
Medical Marijuana
Nebraska Medical Marijuana Initiative Backers File Proposed Language. A group calling itself Nebraskans for Sensible Marijuana Laws submitted its proposed language for a medical marijuana ballot initiative Tuesday. If approved for signature gathering, the initiative will need about 130,000 valid voter signatures to qualify for the 2020 ballot. The move comes after the state legislature has refused for years to pass legislation, but initiative organizers say they would prefer to achieve their goals by passing Legislative Bill 110, which is pending this session.
Asset Forfeiture
Hawaii Civil Asset Forfeiture Reform Bill Wins Senate Committee Vote. The Senate Judiciary Committee voted unanimously Tuesday to approve SB 1467, which would end civil asset forfeiture in the state. The bill now goes to the Senate Ways and Means Committee before heading to a Senate floor vote.
Harm Reduction
Eastern Pennsylvania US Attorney Files Lawsuit to Block Philadelphia Supervised Injection Site. US Attorney for the Eastern District of Pennsylvania William McSwain announced at a Wednesday morning news conference that he had filed a lawsuit aimed at blocking Philadelphia from becoming the first city in the nation to host a supervised injection site. His lawsuit asks a federal judge to declare such a facility illegal under federal law. McSwain said that by seeking a civil ruling before the site became operational, his office could avoid having to resort to making criminal arrests and prosecutions and/or forfeiture proceedings. McSwain's move comes after city officials have spent more than a year preparing to get a site up and running.
Sentencing
Massachusetts Supreme Judicial Court to Decide on Appropriate Penalty for Supplying Heroin in Overdose Cases. The state's highest court will decide whether a UMass-Amherst student who jointly procured heroin with a friend who subsequently overdosed and died from the drug can be charged with involuntary manslaughter based on wanton or reckless conduct and drug distribution. In oral arguments Monday, the student's attorneys noted that while other had been charged with involuntary manslaughter in overdose deaths, their client had not injected the victim with heroin, supplied him with other drugs, or knew of any prior overdoses. The court is not expected to rule on the case for four or five months.