A Tennessee deputy goes on a bizarre crime spree, a California cop gets busted for the fondling the breasts of a dead overdose victim, and more. Let's get to it: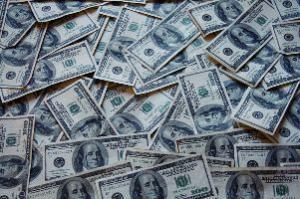 In Chattanooga, Tennessee,
a Hamilton County sheriff's deputy was arrested last Tuesday
on 44 criminal charges, including 25 felonies, for actions he took in the course of official duties. Deputy Daniel Wilkey faces charges of rape, extortion, stalking and assault. In one case, he found a woman in possession of a small amount of marijuana. He offered not to arrest her if she would would allow him to baptize her in his underwear. The woman said she felt she had no choice but to agree, so she went with him into the lake, where he stripped to his underwear and submerged her in the lake with his hands on her back and her breasts. He is charged with stalking, assault, extortion, and false imprisonment in that case. In another case, he faces felony rape and misdemeanor assault charges for performing a body cavity search on a black motorist he pulled over.
In Los Angeles, an LAPD officer was arrested last Thursday for allegedly fondling the breasts of a woman who had died of a drug overdose. Officer David Rojas, 27, allegedly "touched the woman's breast" when alone with the body while on the October 20 call. He was arrested by LAPD's Internal Affairs Division after it reviewed his body camera footage. He is charged with one felony count of having sexual contact with human remains.
In Little Rock, Arkansas, a state prison guard was arrested Monday on charges he smuggled marijuana into the prison. Jordan Davis, 22, was charged with one felony count of furnishing, possession or delivering prohibited articles. He got caught trying to smuggle 12 grams of marijuana and 17 grams of tobacco that were wrapped in plastic and hidden inside his pants.
In New York City, a former NYPD sergeant pleaded guilty November 27 to running drugs for the notorious Nine Trey Blood gang. Ex-cop Arlicia Robinson admitted transporting more than 100 grams of heroin from the Bronx to Manhattan last July. Robinson was indicted in November 2018 on three narcotics counts. It's not clear from the reporting which one she copped to.