Protections for state-level marijuana legalization programs gets stripped from a federal funding bill, two new polls have strong national support for legalization, a Dutch political party is pushing for the legalization of Ecstasy and soft drugs, and more.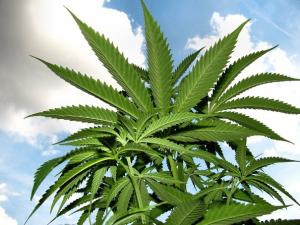 Marijuana Policy
Majority of Americans Support Marijuana Legalization, Two More Polls Show. Two new polls show solid majorities for marijuana legalization. A Fox News poll has 63% supporting legalizing "the recreational use of marijuana at the national level," while a Marist/NPR/PBS poll had 62% saying legalizing marijuana is "a good idea." That's in line with most polls in recent years.
House-Passed Marijuana Amendments Stripped from Congressional Spending Bills. A number of marijuana-related provisions, including one that would have provided protection for tribal and state-legal recreational marijuana, have been stripped from large-scale spending legislation after negotiations with the Senate. Negotiators did agree to keep a long-running rider that protects state-level medical marijuana programs.
Kentucky Marijuana Legalization Bill Filed. State Rep. Cluster Howard (D-Jackson) has pre-filed a bill to legalize marijuana and use tax revenues to fund the state's retirement system. All license and wholesale tax revenues would go either to the Kentucky Employees Retirement System (75%) or the Kentucky Teachers Retirement System (25%). The bill would legalize the possession of up to an ounce by adults and set up a system of state-regulated cultivation, processing, testing, and sales.
Florida Marijuana Legalization Initiative Falls Short on Signatures. The Regulate Florida campaign to put a marijuana legalization initiative on the 2020 ballot has fallen short. On Monday, the campaign conceded that it would not make a January 1 deadline for handing in signatures. A second legalization initiative, sponsored by Make It Legal Florida, is still alive.
New Jersey Legislature Approves 2020 Marijuana Legalization Referendum. Large majorities of lawmakers on Monday approved a proposed ballot question on whether to legalize marijuana. That means voters will decide the issue in November 2020. They also approved a bill to expunge records for low-level drug offenses.
North Dakota Marijuana Legalization Initiative Approved for Signature Gathering. Secretary of State Al Jaeger (R) on Monday approved the Legalize ND marijuana legalization initiative for signature gathering. Now, the group needs 13,500 valid voter signatures by July 6 to get the measure on the 2020 ballot. It would allow any person over the age of 21 to use, possess, and transport up to two ounces of prepared marijuana, but it would ban home growing of the plant.
Oklahoma Marijuana Legalization Initiative Filed. Sooner State activists have filed a marijuana legalization initiative, State Question 806, that would legalize the personal possession and cultivation of marijuana, as well as set up a system of state-regulated and -taxed sales. Organizers have until September 4 to come up with 178,000 valid voter signatures to qualify for the 2020 ballot.
International
Dutch Coalition Party to Push for Legalizing Ecstasy, Soft Drugs The D66 Party, a member of the governing coalition, is moving to legalize soft drugs and Ecstasy in a bid to reduce drug crime and health harms. The party is asking Dutch celebrities to support a national manifesto on which it is working. Current drug policy is failing and "no longer tenable", according to the D66. "We have to face the reality: people use drugs in the Netherlands. It is important that we not label these people as criminals, but focus on providing information," the party said. "In the manifesto we opt for a regulated drug market, such as regulation of ecstasy. Only in this way can we minimize health risks and tackle drug crime."