Italy legalizes hemp and CBD products, Trinidad and Tobago moves toward marijuana decrim, New Jersey legislators are busy on two fronts, and more.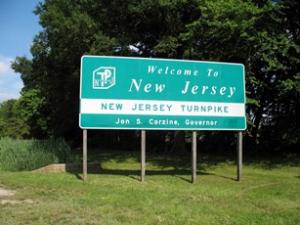 Marijuana Policy
Senators Demand Update from DEA On Marijuana Growing Applications. A group of Democratic senators led by Sen. Elizabeth Warren (D-MA) have sent a letter to the DEA, the Office of National Drug Control Policy (ONDCP -- the drug czar's office), and the Department of Health and Human Services (HHS) demanding that they provide an update on efforts to expand the number of authorized marijuana grows for research purposes. The letter notes that DEA announced more than three years ago that it would begin approving additional research grows, but has yet to issue any new licenses. The agency says the volume of new applications requires that it develop alternate rules before issuing any new licenses.
Massachusetts Pot Shops Okayed to Resume Sales of Some Vaping Products. The state's Cannabis Control Commission has amended a November ban on marijuana vaping products, now allowing stores to sell them but only if they are manufactured after this date and have been tested for contaminants.
New Jersey Legislature Holds Hearing on Marijuana Referendum. Legalization supporters outnumbered foes Thursday as the legislature held hearings in both chambers on whether to put a constitutional amendment on the November 2020 ballot letting voters decide on whether to free the weed. Votes on the measure are expected in both houses on Monday.
Expungement
New Jersey Drug Expungement Bill Headed for Monday Vote. After an Assembly committee passed a bill, A-5981, Thursday without hearing any testimony, the measure heads for floor votes in both houses on Monday. The bill would make it easier for people to rid their records of minor drug and other offenses. Under its "clean slate" provision, all prior non-serious crimes could be sealed after a decade, while those involving smalltime marijuana or hashish possession could be expunged immediately. For minor drug offenses that occur after the bill is passed, a judge would immediately remove them from a person's record.
Foreign Policy
Senate Committee Passes Resolution for Sanctions Against Philippine Officials Involved in Imprisonment of Drug War Critic Sen. Leila de Lima. The Senate Foreign Relations Committee on Tuesday unanimously approved the Free Leila resolution (Senate Resolution 142), which calls for the applications of sanctions under the Magnitsky Act against Philippines officials responsible for "orchestrating the arrest and prolonged detention" of Filipina drug war critic Sen. Leila de Lima. The resolution also calls for sanctions against members of the security forces and Philippine officials responsible for extrajudicial killings during President Rodrigo Duterte's bloody drug war. The resolution is non-binding but signals strong revulsion toward the behavior of the Duterte government.
Law Enforcement
Detroit Narcs Accused of Corrupt Policing. A raid on the Detroit Police Department's narcotics unit in August has uncovered dirty dealing there. Investigators have found a half-dozen instances of narcs stealing money from alleged drug dealers and two where drugs were planted on suspects. One former narc was arrested the day of the raid on federal charges he took bribes from a drug dealer, and Chief James Craig said he's looking at the unit that the officer was assigned to. "Sadly, as we continue our probe, we think it's going to grow in terms of magnitude," Craig said.
International
Italy Legalizes Hemp, CBD Products. Parliament this week legalized the production and sale of cannabis products containing less than 0.5% THC. The law will go into effect January 1. Former rightist Interior Minister Matteo Salvini had vowed to shut down shops selling what the Italians call "cannabis light," but now parliament has thwarted that effort.
Trinidad and Tobago Lawmakers Approve Marijuana Decriminalization Bill. The House of Representatives on Wednesday approved a bill that would decriminalize the possession of up to 30 grams of marijuana. People caught with more than 30 but less than 60 grams would pay a fixed fine. The bill would also allow for the personal cultivation of up to four plants and provide a pathway for expungement of previous small-time marijuana offenses. The bill now heads for a Senate vote later this month. But it also contains provisions that would impose new penalties against possession and distribution of other substances, such as LSD, MDMA and ketamine.